Is artificial intelligence able to read what is going on in the human mind? Scientists in Singapore say their technology is capable. Provided that it is to read the thoughts of a specific person. This solution is to be a revolution even for patients who are unable to speak.
We are still far from being able to search other people's thoughts with exceptional accuracy, but in recent months scientists have taken an important step forward. Tests conducted in Singapore are non-invasive and painless. They just last a long time, so the patient may start to get bored. They must prepare for a long period of time in MRI. I'm curious about what's going on in my brain. What my thoughts look like. That's why I volunteered," explains Li Ruilin, a study participant.
The course of the study
During the examination of the brain, the patient is shown various images – everyday objects, animals, food, social situations. Several thousand photos and drawings. During this presentation, scientists record the brain's reactions to these stimuli – they observe which areas have been activated and which have remained inactive, and what emotions a given image aroused. The next step is to analyze the data and create an individual model of the brain activity of a specific patient. "Once we have enough data, we'll be able to model your brain's response." Artificial intelligence – in the same way that ChatGPT understands human speech – will learn to translate your brain activity into images, explains Jiaxin Qing from the Chinese University of Hong Kong, the study leader.
After developing a model based on brain scans, artificial intelligence can deduce what images were presented to a patient who had previously spent many hours in MRI, and how his brain functioned in detail. For the time being, reading the mind of a random person is out of the question. – We are checking what are the possibilities of using these methods on the general population. However, the current possibilities for collecting and processing data, as well as the great diversity of human experiences and differences in the anatomy and functioning of the brain, make this very difficult. We need another 5-10 years, estimates Professor Juan Helen Zou of the National University of Singapore.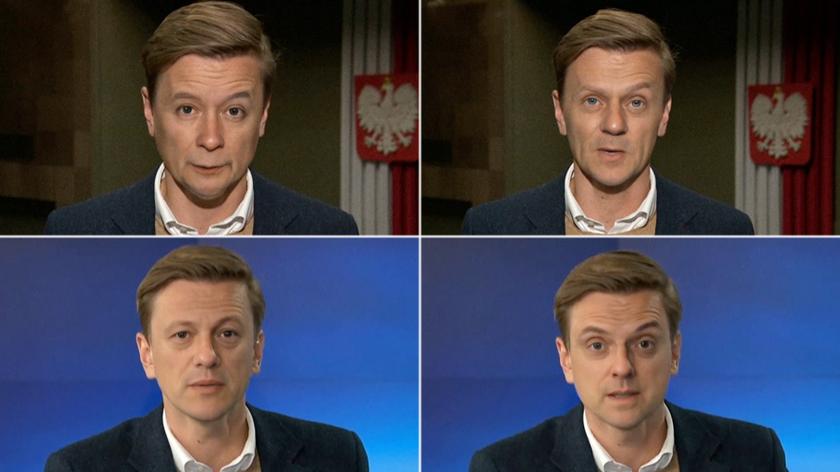 The need for solutions
Similar studies are conducted in many centers around the world. Various stimuli are used, because participants not only watch images, but also films, listen to music or podcasts. The effects of these experiments can be of great importance for patients after accidents, immobilized or paralyzed who have no control over their own bodies. Artificial intelligence could learn to read their needs, it could, according to their will – for example, move a prosthesis. In the future, artificial intelligence could also recreate dreams by interpreting brain activity during sleep. But first, the patient must share his thoughts and emotions with the scientists.
– Ensuring privacy is very important to us. People may be concerned about how the collected information will be collected or used. That is why we adhere to very strict guidelines resulting from the ethics of research and the law, assures Juan Helen Zhou.
There are no global regulations specifically concerning artificial intelligence yet, so the first major conference on ethics and research security is to be held in the UK in the autumn. – Artificial intelligence has great potential to revolutionize our lives. It carries great opportunities, but also serious risks. The aim of the summit will be to gather countries and companies dealing with artificial intelligence in one place and to develop at least a framework agreement. We need a space to exchange experiences and views in order to limit the risk and maximize the benefits – announces Matt Clifford, an expert on new technologies, co-organizer of the conference.
The organizers of the conference explain that artificial intelligence will irrevocably change our lives. The exchange of experiences and views, the establishment of a formal cooperation framework is to reduce the risk and maximize the benefits.
Facts about the world TVn24 BiS
Main photo source: Reuters