34 weeks, or 238 days. It has been so long since the head of the Union of Poles in Belarus, Andżelika Borys, was arrested. On Thursday, it will be the same time since the arrest of the Polish journalist and activist Andrzej Poczobut. "Investigations" in their cases are still ongoing. It is not known how much time they will spend in custody.
The period of detention expires on November 25, but it will most likely be extended again, the journalist's wife, Oksana Poczobut, told the Polish Press Agency.
As stated, Andrzej has not received the case materials for inspection so far, which means that he will not be referred to court within a month. – I think that the arrest will be extended again to three months. It is possible that the trial will start after a year (after the detention), but this is only my guess – she added.
Polish activists have been in prison for 34 weeks. It's almost eight months. According to the Belarusian Code of Criminal Procedure, in the case of "serious and particularly serious crimes", the period of detention may be extended to 12, and then up to 18 months.
Demonstration repression by the regime
Formally, the article on "incitement to national hatred" under which Poczobut and Borys are kept in custody meets the above conditions. Oppositionists face a sentence of 5 to 12 years in prison.
However, the Belarusian circles of human rights defenders, the Polish authorities and the international community categorically recognized the criminal case against representatives of the Polish minority as politically motivated. This is a show of repression that is part of the wave of attacks on civil society in Belarus and on freedom of speech.
– Andrzej is a man of principles, he is stubborn, but he has not decided to "deal" with the authorities. He decided to stay in Belarus, although he knew what was going to happen to him and I think that he made this decision before his detention. It is also known that he was offered freedom in exchange for leaving the country when he was already in prison, but he firmly refused, Barys Harecki from the independent Belarusian Association of Journalists (BAŻ), who monitors the criminal case against Andrzej Poczobut, told PAP. The Polish activist is a journalist, for many years he collaborated with, among others with the Belarusian media, "Gazeta Wyborcza" and Telewizja Polonia.
A journalist from "flesh and blood"
According to Harecki, Andrzej Poczobut is a journalist of "flesh and blood, and he never ceases to be a journalist outside of work". – Both he, Andżelika, and the Union of Poles, which were banned by the authorities, always took a moral position, stood for human rights and personal freedom. This freedom also extends to the right to tell the truth about history. And in Belarus, every person and organization that does not agree with the authorities is at risk, emphasizes Harecki, who himself is currently staying abroad. BAŻ was liquidated and its website blocked.
Poczobut, Borys and three other Polish activists were arrested in March on the wave of "purges" of everything related to Poland. – It was a "show" to justify and strengthen the repressions against Polish communities. The accusation of "inciting hatred" is completely absurd, because the activities of the Union of Poles in Belarus were aimed at bringing people closer together, between societies. They are citizens of Belarus, but they are also Poles. Belarus is their country and they simply wanted to carry out normal activities guaranteed by minorities under international law and ensured by civilized states, 'added Harecki.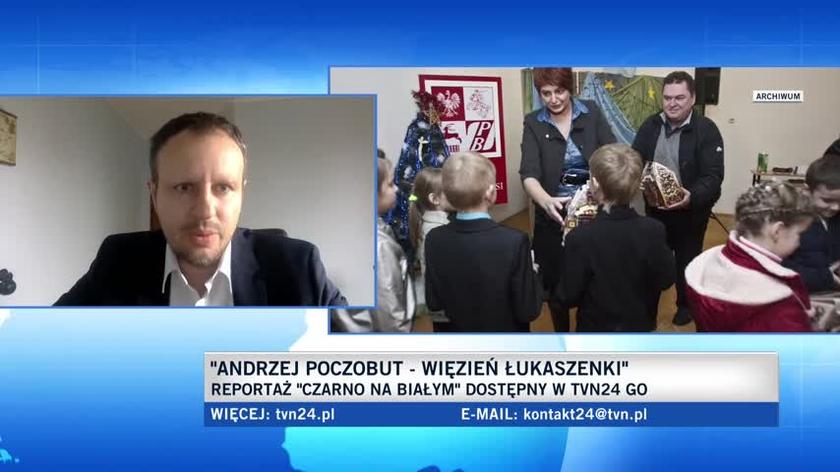 March detentions
After a short stay in the custody in Minsk, all five were transferred to a custody in nearby Żodzina. In May, Biernacka, Tiszkowska and Paniszewa were forced to go abroad in exchange for their release. The Belarusian authorities argued that there was no coercion, but the activists themselves admitted that they had no choice but to be free only outside Belarus.
Poczobut did not agree to such a solution. From the prison cell, he said that he was aware of the consequences, but his decision remained unchanged. He recalled the fate of the heroes of the Home Army, whom he treats as a moral determinant, and whom today the Belarusian authorities and government propagandists collectively call "criminals".
– He definitely made up his mind not to leave. He writes to me that he treats this trial not only as his own, but as a trial against the historical truth, Polish soldiers and the Home Army. He is getting ready for him, Oksana Poczobut said.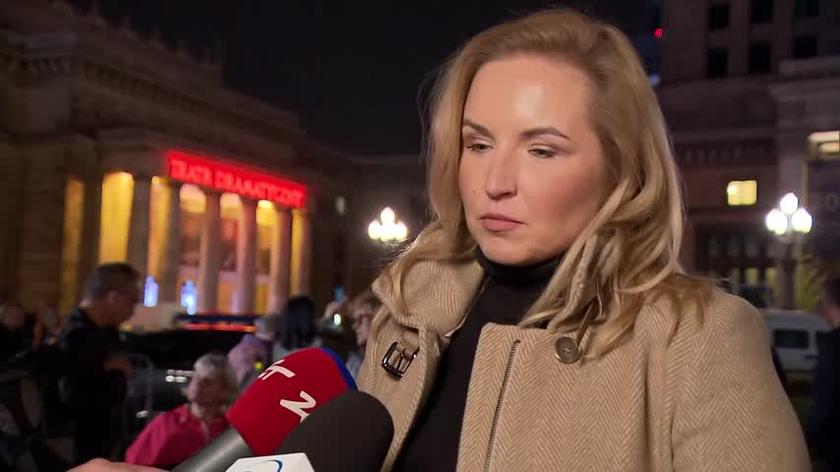 Release Actions
Andżelika Borys's situation is different. The available information shows that the head of the Union of Poles in Belarus, who experiences very harsh conditions in detention and has serious health problems, is ready to leave Belarus. However, the Belarusian authorities refuse to do so.
The Polish Embassy in Minsk told PAP that "from the moment of their arrest, Polish authorities and diplomatic workers have been constantly taking steps to release Andrzej Poczobut and Andżelika Borys".
– Unfortunately, this has not yet met with a constructive and effective response from the Belarusian authorities – said chargé d'affaires Marcin Wojciechowski.
– The perspective is very foggy, it can drag on for a long time – believes Barys Harecki. – Legal conditions are one thing, but this situation has nothing to do with the law. This is a political situation, and Andrzej and Andżelika are hostages in it – he assessed.
Harecki predicts that Polish activists may be released only in the event of a possible warming of relations, at least for a short time. – Currently, however, we are observing something completely opposite. Especially when, at least with the consent of the Belarusian authorities, the situation on the border escalates and the physical security of the border is at risk, he said.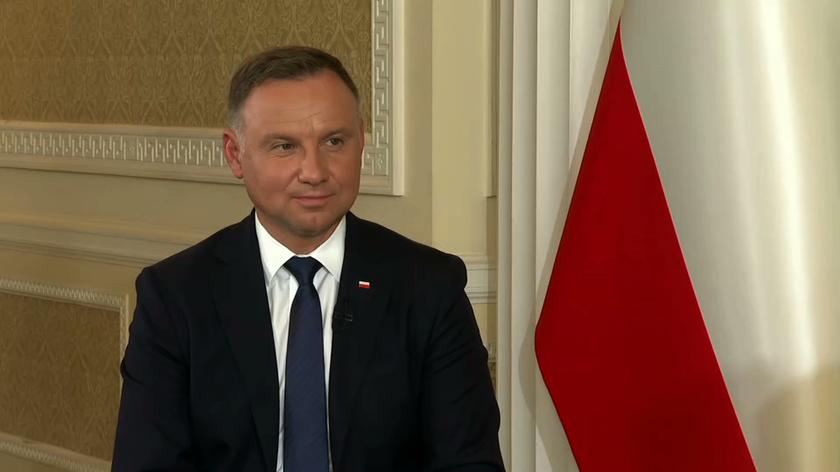 Letters to Poczobut
There is very little information on the situation of Poczobut and Boris from the beginning of their detention. The lawyers do not disclose them, apparently for fear of the consequences. In recent months, a number of lawyers who defended activists and oppositionists have been dismissed from their profession in Belarus.
The defense activists of the detained activists were formally obliged not to disclose information about the investigation.
– The only information I have from the letters from Andrzej, which come quite regularly – said Oksana Poczobut. Most likely, Poczobut only receives letters from her. – The investigator told him that everyone had forgotten about him – added the journalist's wife.
Main photo source: RAFAL OLEKSIEWICZ / REPORTER / FORUM