Heavy rainfall hit the Canadian province of British Columbia, causing widespread flooding and landslides. Abbotsford residents evacuated dozens of cattle from a flooded farm using boats and jet skis.
Inhabitants of Abbotsford, a city in southwestern Canada in the province of British Columbia, rescued about 50 head of cattle from a rain-flooded farm. Water scooters and boats were used in the rescue operation. City mayor Henry Braun said he was proud of how the community came together to deal with the crisis, but added that more government help was needed.
"Three-quarters of Abbotsford's area is farmland, and they evacuate the cows here by boat. Farmers are adapted to deal with crisis situations and figure out how to deal with them. But we need to get a little more help, said the mayor. – On the one hand, it breaks my heart, but on the other hand, I am impressed by our community and how they help each other – he added.
Landslide in Canada. Fatal victim
One person died in British Columbia as a result of a landslide caused by heavy rainfall. There are reports of other people with whom he is not in contact.
The landslide victim was found on Highway 99, one of the main roads in southern British Columbia. Police told the media that there were also reports of two people who had not yet been contacted. According to witnesses, the landslide could have knocked three to ten cars off the highway, local media reported. An area search on Highway 7 near Agassiz is ongoing, where on Sunday two landslides blocked some 50 cars and from where a total of 311 people, 26 dogs and one cat were evacuated by helicopters on Monday, public broadcaster CBC reported. Some localities in British Columbia are cut off from the rest of the world due to road closures, and evacuation has taken place in some localities in the province. On Tuesday night, authorities called on all Sumas Prairie residents to immediately leave their homes due to the threat of flooding by the rising water of the nearby Fraser River. "This event will be catastrophic," the authorities wrote in a press release.
Evacuation orders have been issued in many localities since Sunday due to the high state of local rivers and flooding, including for the entire city of Merritt. Of the three bridges in this city, one has been destroyed by the river, and two will require careful inspection by specialists as it is not known if they have not been damaged. As late as Sunday, heavy rainfall created threats to the Trans Mountain pipeline. Work on the extended part of the pipeline was suspended, and in the area of ​​Hope Trans Mountain, it was temporarily decommissioned.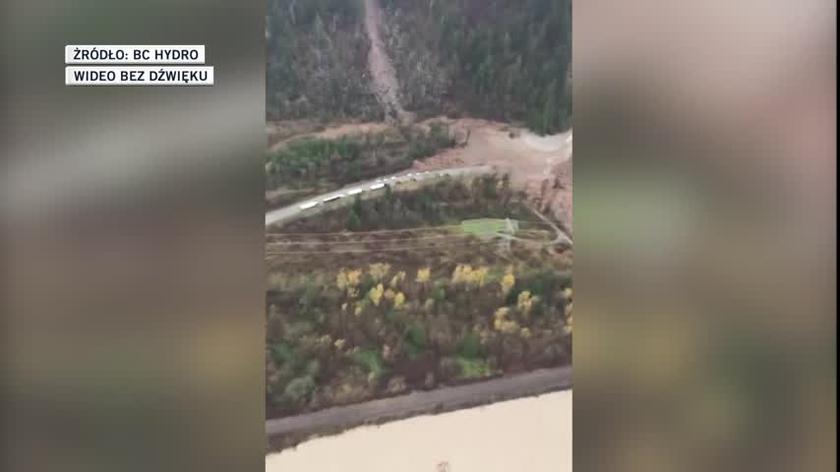 The pineapple coffeemaker guilty of downpours
Canadian meteorologists issued a warning of heavy rain last Friday. For 24 hours, 230 liters of water per square meter were dropped in parts of British Columbia.
Experts explain that the cause of the downpour is a phenomenon called the pineapple espresso machine or the atmospheric river. It is a moisture-laden air current about 1.5 kilometers above the ground. It stretches from the waters of Hawaii (which it owes its name to – Hawaii is the main pineapple exporter) eastward, reaching the western part of the United States and Canada.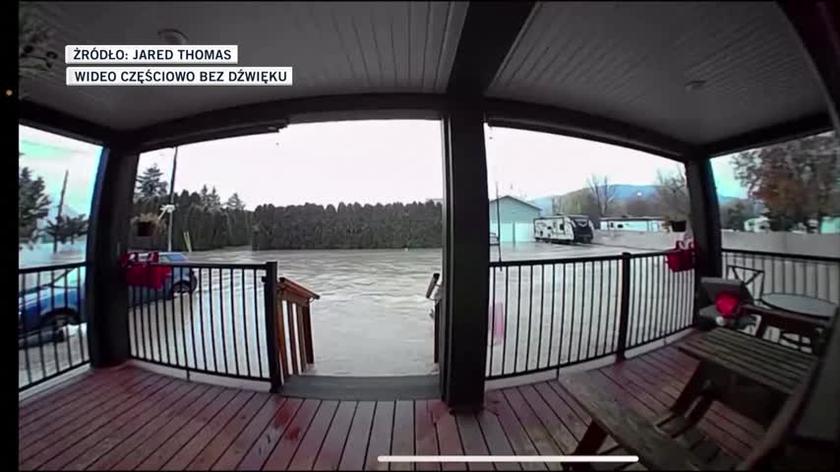 Main photo source: Reuters