The World Health Organization (WHO) has warned that the COVID-19 pandemic "will last a year longer than it could" as poorer countries are not getting the vaccines they need. "We really need to speed up," said Bruce Aylward, adviser to the director general of WHO, about the vaccination process.
Africa has received only 2.6 percent of all COVID-19 vaccines administered to date. The vast majority of doses of anti-coronavirus preparations have been used in high- and middle-income countries. Bruce Aylward, advisor to the WHO chief executive, said the COVID-19 crisis could "easily drag deep into 2022" as a result.
Aylward: We need to speed it up
Aylward called on wealthy nations to cut their seats in the line for vaccines, so drug companies could instead prioritize the lowest-income countries. He added that rich countries need to "take stock" of their donation commitments made at summits such as the G7 meeting this summer.
– I can say that we are not on the right path – he stressed. "We really need to speed this up, or you know what?" This pandemic will last a year longer than necessary, he added.
Problems with Covax
The charities Oxfam and UNAIDS criticized the Canadian and British authorities for securing the supply of vaccines to their own societies through the global Covax vaccine distribution program, supported by the United Nations. The data show that Canada received nearly one million doses of AstraZeneca in this route, and the UK received nearly 540,000 doses of the Pfizer vaccine.
"By paying for the Covax mechanism, both countries were technically eligible to receive vaccines through this path," said Oxfam health advisor Rohit Malpani. He also added that "such action is still morally indefensible" in the face of bilateral agreements signed by Great Britain and Canada for the purchase of vaccines for the needs of the population of these countries.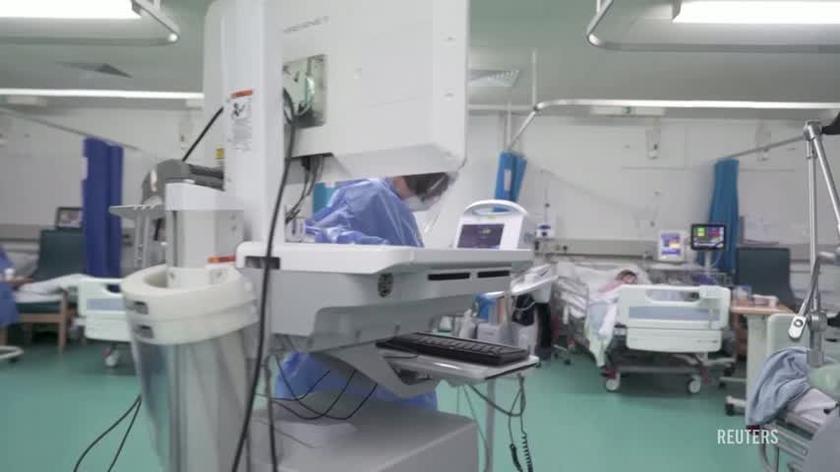 "When it became clear that the supply of vaccines under the bilateral agreements would be sufficient for the Canadian public, we redirected the doses purchased under Covax back to the program for the governments of developing countries to purchase them," explained Karina Gould, Canada's Minister of International Development.
The Covax program was expected to deliver two billion doses of vaccines by the end of 2021, but so far 371 million doses have been donated, the BBC reminds.
Main photo source: PAP / EPA / CHAMILA KARUNARATHNE