The head of the German federal police Dieter Romann warned on the Kurdish-Iraqi RUDAW TV television against illegal entry to Europe via Belarus. He said that "the Polish border is and will remain closed" – informs the rbb24 portal on Monday.
Dieter Romann, head of the German federal police, also severely criticized Belarusian president Alyaksandr Lukashenka. "Only the smugglers and the dictator get paid for your money," Romann said to the Iraqis. He was interviewed by Kurdish-Iraqi RUDAW TV.
Romann warns refugees
The rbb24 website notes that Romann is the first high European security official to address migrants in Iraq directly, warning of the dangers of illegal migration via Belarus. – The Polish border is closed and will remain closed – he said.
– Belarus won't let you go home. You have no way back – he added. He also warned that migrants end up "in swampy Belarusian forests", and many of them have already died there.
He also stated that in Belarus, migrants are "hostages" and treated like cattle, and therefore should not believe the smugglers' promises that they will reach Germany from Belarus within two days. Romann called on potential migrants to stay in their countries, instead of selling their homes to have funds to travel to Germany, reports rbb24.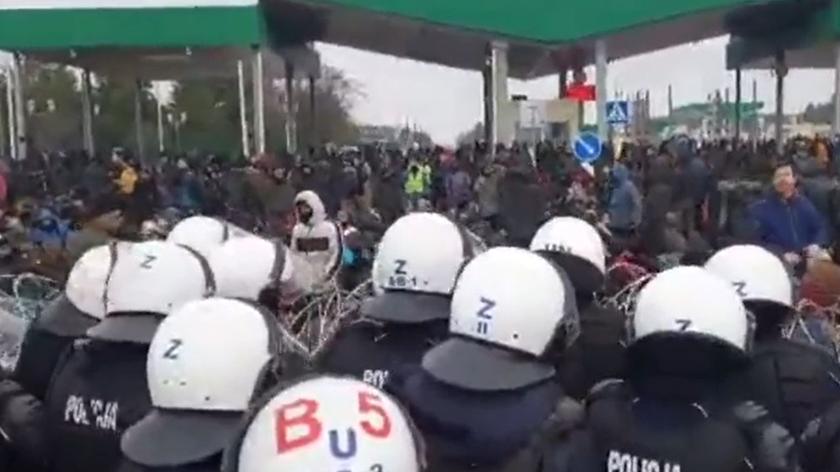 Crisis on the border
Since the spring, the number of attempts to illegally cross the Belarusian border with Lithuania, Latvia and Poland by migrants from the Middle East, Africa and other regions has increased sharply. The European Union and the Member States emphasize that this is the result of the deliberate actions of Alyaksandr Lukashenka's regime, which instrumentally uses migrants in response to sanctions imposed on Belarus.
The state of emergency applies in the border zone with Belarus until the end of November. After its completion, the situation will be regulated by the act on the protection of the state border, as amended by the Ministry of the Interior. The head of the Ministry of Interior and Administration, Mariusz Kamiński, spoke last week about the work on the amendment to the act. – After the end of the state of emergency – which will expire at the end of the month – we will introduce an amendment to the act, which will de facto extend what is presently, but in a flexible manner, taking into account various types of comments – he announced.