Premium
A game of divisions. Minister Czarnek versus teachers
Photo: Leszek Szymański / PAP
– When I invite guests to their name day, and I see that I am sick, I do not put up an announcement about it in the stairwell, I only call them – says Sławomir Broniarz, president of the Polish Teachers' Union. The media found out that the minister canceled the meeting. The ministry said the date was just a "proposition". – The atmosphere in education, even during the strike, was not so bad – commented unions.
– It is difficult for me to answer the question of what is the guiding principle of Minister Czarnek, because he changes his mind twice a day – says Sławomir Wittkowicz, chairman of the approximately 10,000 people. members of the Trade Union Forum.
– It looks as if he was treating a trauma after our meeting with Donald Tusk and was offended for it – says Sławomir Broniarz, president of the 200,000 Polish Teachers' Union.
And only the representatives of the educational Solidarity (about 70,000 members) seem relatively satisfied with the development of events. Because although only a few days ago Czarnek accused their chairman, Ryszard Proksa, of speaking "in the language of Tusk" and there was not even a trace of an agreement, it was already President Andrzej Duda himself invited them to his place on Monday.
After the meeting, the parties issued an unanimous announcement that "the agreement was implemented in most points". It is about an agreement that "S" (but only "S") concluded with the government in spring 2019, when the other union centers decided to go on strike.
The summary of the meeting with President Duda was surprising because the trade unions have been asking for months to implement the provisions of the agreement – yes, the one from 2019. Silesia, letters to the Ministry of Education, organized a picket in front of it, and on their home page in large letters is still written: "stop lies and manipulations of MEiN".
Because with "most points" there is such a problem that it does not include the one that may be crucial for the future not only of the school, but also of the minister of education, Przemysław Czarnek. It's about salary.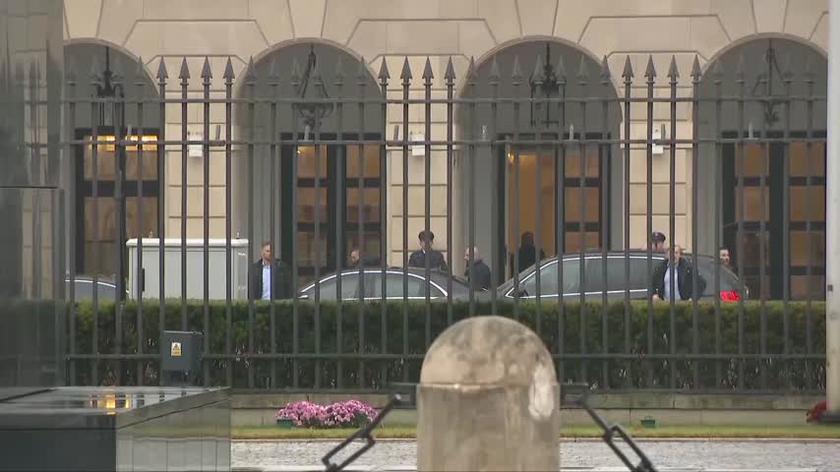 That is why the minister cannot breathe a sigh of relief after meeting the president. Trade unions active in education, although in conflict on a daily basis, are not at all reconciled with the minister. Even Solidarity.
– Minister Czarnek had been assuring the prime minister for months that the situation with teachers was under control, but you don't have to be very smart to see that this is not true. And he is about to ride it – comments anonymously on the Law and Justice politician.
Where does this belief come from? Let's take a closer look at the situation.
Read without limits
Access this article and other special content. Free
or