Devastating floods hit Greece last week. Dozens of people died as a result of the disaster, including a young couple from Austria, as shown by DNA tests. The newlyweds died during their honeymoon. Flood waters wiped out the house in which they were staying.
Widespread flooding following heavy rainfall associated with the Daniel Low hit Greece last week. The victims of the disaster included newlyweds from Austria. The house where they stayed during their honeymoon was swept away by flood waters – writes the BBC.
DNA identification helped
Thanasis Samaras, the owner of a holiday home located in the Potistika resort area near Mount Pelion, told the BBC that the newlyweds came from the Austrian city of Graz.
Although the young couple were not named, the Austrian Foreign Ministry said Saturday evening that their identities had been verified using DNA tests. "In these difficult times, we express our sincere condolences to the families and the bereaved," the ministry wrote. Until now, the couple was considered missing.
"The situation was very bad"
The owner of a holiday home told the BBC last week that an Austrian couple decided to take shelter in the house they had rented for their honeymoon as heavy rains hit central Greece. Samaras said he and other guests headed to higher ground and advised the couple to do the same.
– The situation was very bad. It's very difficult to decide what to do at a time like this, Samaras said.
Floods in Greece
The downpours led to extensive, destructive and tragic floods in Greece. As a result of the disaster, 15 people died and thousands were left homeless, the BBC reported.
In some regions of Greece, as much as 800 liters of water fell per square meter. This is more than it usually rains in this country in an entire year.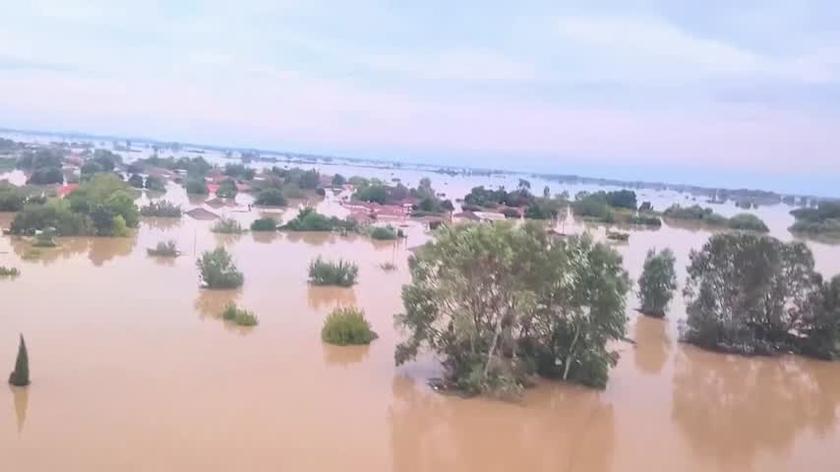 BBC, Reuters, ekathimerini.com, tvnmeteo.pl
Main photo source: PAP/EPA/PAGE