Over the years, Israel has spent billions of dollars on securing the border, consistently strengthened its army, and expanded its intelligence network, the largest in the region. However, Saturday's attack by Hamas showed that these defenses had failed. CNN writes that there are "plenty of questions" related to this and quotes the words of a former spokesman for the Israeli forces, who claims that "the entire system has failed." The New York Times, citing reports from senior officials in Israel's defense circles, reported that both representatives of that country and American officials were aware of the likelihood of an attack, but there was "no indication that would allow for specific action to be taken."
On Saturday morning, the radical Palestinian group Hamas attacked Israel. On Sunday, Israel's Security Cabinet officially announced that the country was at war. The militants fired several thousand rockets from the Gaza Strip towards Israel and entered the country by land, from the sea and from the air. The attacks affected many places.
Hamas attack and "several significant failures" of Israeli defense
CNN writes that Saturday was "a day that turned into one of the most terrifying attacks Israel has seen in its 75 years of existence."
Although Israel is no stranger to terrorist attacks due to its location, Saturday's attack – as CNN continues – "was unprecedented," especially due to the lack of warning. "On Saturday, the Israeli army was taken by surprise, even though over the decades the country has become a technological power, boasting one of the most impressive armed forces in the world and a leading intelligence agency," he added.
The New York Times also writes in its analysis that the widespread attack by Palestinian militants revealed several significant failures on the part of Israel. The daily quotes a senior Israeli defense official familiar with information collected on the group as saying that the Hamas attack caught Israeli intelligence officials by surprise. "The broad attack, largely successful from Hamas' perspective, exposed several significant failures in Israel's defense system. It may also change Israel's overall strategic approach towards Hamas and the Gaza Strip," the official added. And – as "NYT" writes – this may, in turn, have a "far-reaching impact on the entire Middle East."
CNN adds that "there are plenty of questions for the Israeli authorities." He recalls that "more than 17 years have passed since an Israeli soldier was taken prisoner during an attack on the territory of this country." He writes that Israel has not seen this kind of infiltration of military bases and cities since the 1948 War of Independence.
Failed to create a "clear picture of the situation"
The New York daily writes that Israel has so far held off Hamas and Gaza militants with a strategy that relies on an intelligence network that warned of Hamas' moves and the strength of the Israeli army to repel a Hamas ground invasion. He adds that during Saturday's attack, "these two security measures failed."
"Israel is traditionally seen as the strongest intelligence power in the region, covering broadly the Gaza Strip. In recent months, Israeli intelligence has repeatedly warned that armed conflict could break out as Iran and its affiliated militias view Israel as weakened by deep internal divisions amid protests towards the judicial reform prepared by the government of the ultra-right coalition of Prime Minister Benjamin Netanyahu," the "NYT" continues, citing subsequent senior officials from Israel's defense circles. One of them admits that "although Israeli intelligence gathered some information that Hamas was planning a major operation, it failed to create a clear picture of the situation."
American officials cited by the New York Times also said that both Israel and United States they knew that a Hamas attack was possible, even likely, at some point. But they added that there was "no specific tactical warning about Saturday's attacks, no indication that would allow Israel to take concrete action."
"The whole system has failed"
"The entire system failed. It's not just one element. It's the entire defense architecture that clearly failed to provide the Israeli civilian population with the necessary defense," Jonathan Conricus, a former international spokesman for the Israel Defense Forces, told CNN. He adds that "this is a Pearl Harbor-like moment for Israel," and from now on we will talk about the reality before this attack and the reality after this attack.
The Israeli defense forces avoid answering questions about whether Saturday's events constitute a failure of the local intelligence service. Force spokesman Lt. Col. Richard Hecht told CNN that Israel is "focused on the ongoing fight and protecting civilian lives." "We will talk later about what happened in terms of intelligence," he added.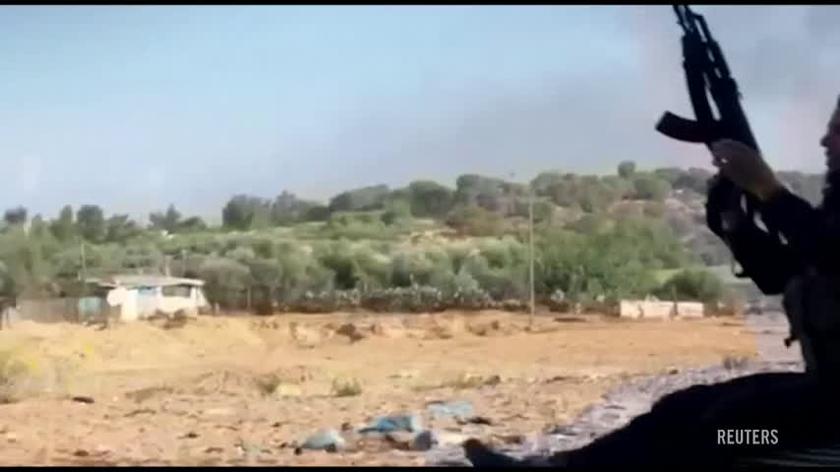 "Nothing was as extensive as Saturday's attack"
The NYT writes that many observers wondered why Israel and the United States were blinded to the risk of a widespread attack by Hamas. Mick Mulroy, former officer CIAofficer and former official Pentagon he said the complexity of the Hamas attack indicates that preparing to counter it would require a lot of preparation. "There were likely signs of munitions being stockpiled and assault forces being prepared, and there was cyber activity in Israel prior to the attack," Mulroy said.
The American daily writes that "since Israel's withdrawal from the Gaza Strip in 2005, Hamas has transformed from a militant organization into a territorial organization with many features of a state government," and the group began a series of fights with Israel every few years, which usually did not last longer. than a week. These attacks included firing rockets into Israeli cities and attempting to kidnap or kill Israelis. But – he adds – "nothing was as extensive as Saturday's attack."
"Too costly a harvest", or what did Israel decide to do?
"For its part, Israel has in recent years responded with enormous firepower, usually from aircraft, against targets in the Gaza Strip and has attempted to assassinate senior officials of the organization. However, it has carried out very limited ground maneuvers," the daily notes. He points out that Israel's strategy was to hold back fighting against militants in the Gaza Strip as long as Israel's death toll was not too high to force it to engage in an all-out ground invasion.
At the same time, it recalls that four successive Israeli prime ministers have decided that "the cost of invading and occupying the Gaza Strip to destroy Hamas' rule will be too high in terms of the lives of Israeli soldiers and Palestinians, and the toll inflicted by trying to rule over millions of people there will be too costly." "Israel continued to act in this manner even though it knew that both Hamas and Palestinian Islamic Jihad had received funds, training, weapons, and advanced combat and intelligence equipment from Iran," Israeli officials say.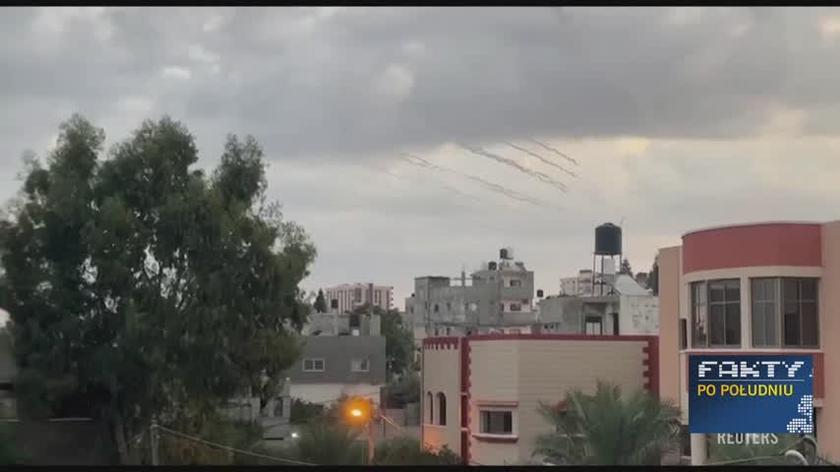 50 years after Israel's "national trauma".
The New York Times reminds that the surprise attack on Israel occurred almost 50 years after the start of the Yom Kippur War, which began with a surprise attack by Syrian tank columns and Egyptian brigades. "In this context, it is even more surprising that Israel was not more vigilant," the daily comments. And he adds, citing his interlocutor from Israel's state defense circles, that "it was most likely not a coincidence, but a careful choice by Hamas to choose a date perceived as a national trauma." "The intelligence surprise, as well as Hamas's ability to cross the border and cause heavy losses, are strikingly reminiscent of the 1973 war," it states.
CNN writes that in the 17 years since its withdrawal from the Gaza Strip, the Israeli government has "spent billions of dollars securing the border against attacks." "This hits any weapon fired from the Gaza Strip towards Israel and stops terrorists from trying to cross the border from the air or underground through tunnels. To stop the missile attacks, Israel used Iron Dome, an effective missile defense system developed with the help of the United States." he adds. At the same time, it recalls that Israel has also spent "hundreds of millions of dollars on building a smart border system, with sensors and underground walls, which, according to Reuters, was completed at the end of 2021."
Main photo source: PAP/EPA/ATEF SAFADI