Przemysław Czarnecki, son of MEP Ryszard Czarnecki, will again run for a parliamentary seat on behalf of PiS in the upcoming elections. The party is not bothered by his criminal case, which has been ongoing for three years, or his drunken excesses, or the fact that he has only spoken once in the Sejm in the last four years.
Przemysław Czarnecki was absent from the official presentation of the candidates of the PiS list in Wrocław, although he is running for the Sejm.
The opposition has a strong opinion about the activities of Przemysław Czarnecki so far – or rather about the lack thereof. "Unfortunately, I didn't hear anything in the Sejm, during any committee or debate," says Dariusz Klimczak of PSL. – I don't remember his speeches. Performed? – asks Adrian Zandberg from Raz.
There must be something going on, since even Przemysław Czarnecki's parliamentary club colleague answers as follows when asked about MP Czarnecki's parliamentary activity: – On my right sat, among others, MP Marek Wesoły. An excellent deputy minister. I also sat in this part of the Sejm – says Janusz Kowalski from Sovereign Poland.
However, a seat in the Sejm chamber should not be an obstacle to observing the MP's speeches, because each of the Sejm benches has a clear view of the rostrum. Although even that couldn't help much. During his entire term in the parliament, Przemysław Czarnecki took the floor once. Almost four years ago.
Career meanders
Przemysław Czarnecki's father – PiS MEP Ryszard Czarnecki – assures that his son is highly valued by local government officials. However, he immediately stipulates that he is also an independent political entity. – He doesn't really like it when his father interferes with his political career. I think that sometimes he even overemphasizes this independence – says Ryszard Czarnecki.
Morawiecki: Why don't you talk to him after a beer, because something is wrong here, you know. I remember what you told me two weeks ago.
Czarnecki: Of course he says he would like to earn more money that…
Morawiecki: I still understand this, that he said it. But…
Czarnecki: Do something else. But you know, no, no, no.
Later, Ryszard Czarnecki assured that his son had arranged the internship at the bank on his own.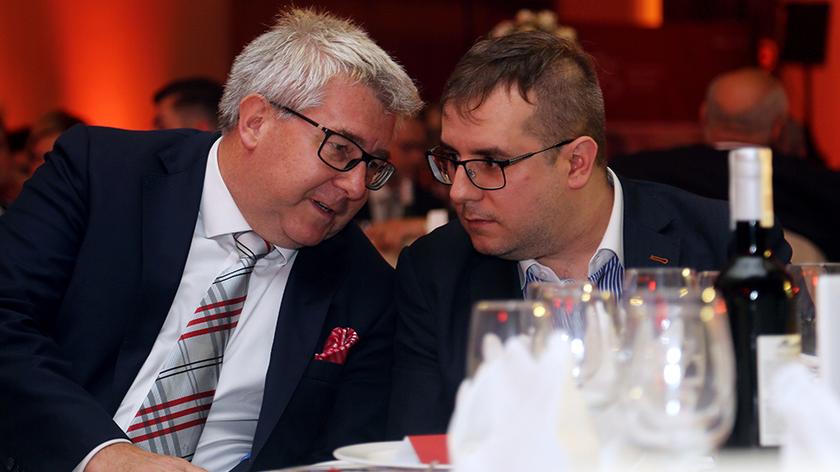 Social scandals
After these events, Przemysław Czarnecki disappeared from the media for almost three more years, only to once again become the hero of the scandal. On October 21, 2022, in the morning, the services received information that a completely drunk man was lying in Warsaw's Wilanów – it turned out to be Przemysław Czarnecki. He regained consciousness only at the sobering-up center in Warsaw, where his mother picked him up. As a result, Czarnecki was suspended as a party member. However, it did not last long, because – as the opposition explains – when the party's president struggled with numerous volts of coalition partners or even PiS members, he could always count on Przemysław Czarnecki in parliamentary votes. – Those who have a chance for appanagement get on the PiS list. These are those who are mediocre, faithful and passive – emphasizes Magdalena Biejat from the New Left. – He is not much different (Przemysław Czarnecki – editor's note) from other PiS candidates. Such as Mejza, Matecki or Bąkiewicz. Therefore, I understand that they maintain the standard. It maintains the norm of the level – evaluates Katarzyna Lubnauer from the Civic Coalition.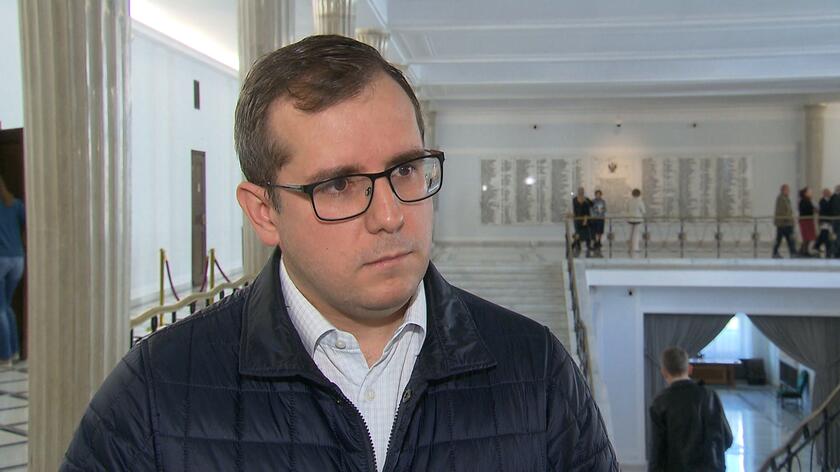 Reply by MP
The editors of TVN24 tried to ask Mr Czarnecki himself about work in the current term of the Sejm and plans for the next one, but he only gave us an answer in the form of an SMS. "I am now on a tour of the district, so I do not really see the possibility of recording the material. As for the "controversy", I think I am one of the most transparent parliamentarians – which your station also cares about, "- informed Przemysław Czarnecki.