Motions to the parliamentary parliamentary ethics committee regarding the punishment of Jarosław Kaczyński for his words about transgender persons "will not be processed". Two applications were submitted by MPs from the Left. "This shows who agrees to take away the dignity of people" – commented the head of the ethics committee.
President of the Law and Justice party Jaroslaw Kaczynski at the end of June, during weekend meetings with residents of Włocławek and Grudziądz, he spoke about the LGBT community.
– Someone may disagree with us, has leftist views, believes that each of us can at some point say that now, so far, until 6:30 pm, I was a man, and now I am a woman. Well, because the left thinks that it should be like that – he said in Włocławek. – You can have such views, weird, I would investigate it – he added.
– Let's imagine that one of the gentlemen sitting here comes to his work at some point and says: "Ladies and gentlemen, I am not Władysław, I am Zosia ". And according to what we are told from the West, everyone should follow it, otherwise they will be offended. Why am I Zosia? Well … maybe tomorrow I will be Władysław again, but today I am Zosia – said the president in turn PIS in Grudziądz, adding: – We must defend ourselves against madness, we must defend a family consisting of a woman and a man and of course, God forbid, children.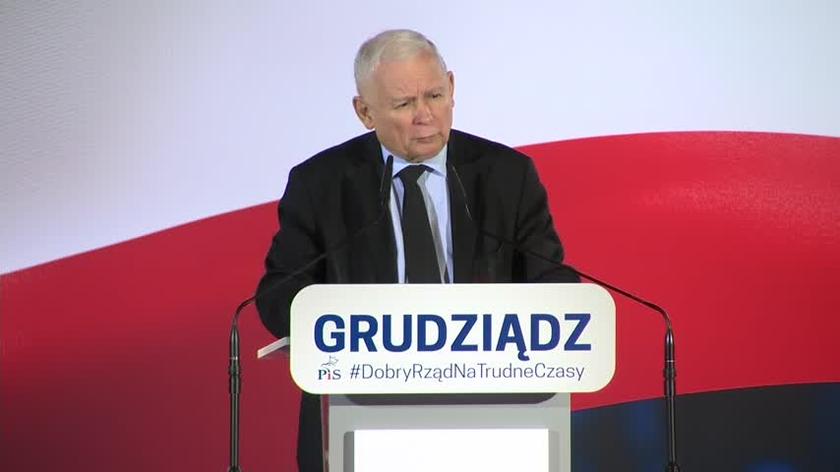 – Kaczyński starts another campaign, he is looking for more scapegoats. He cannot cope with rampant prices, he cannot cope with loans that affect millions of Polish women and Poles, he cannot cope with the debt of the state, he cannot cope with his own party – he mentioned. – So, of course, in a traditional way and once again begins a campaign against another social group – commented these words on June 27, the MEP of the Left Robert Biedroń.
The politician then announced the motion of his party to the parliamentary ethics committee regarding the words of Kaczyński. – You have to take responsibility for such words. There must be consequences, you cannot tolerate it, you cannot pass by the next Kaczyński campaign that he is trying to unleash in Poland, he argued in the Sejm.
Applications "will not be processed"
On Wednesday, the head of the parliamentary ethics committee, Monika Falej (Left), announced that the conclusions of the Left MEP Katarzyna Kotula and Anita Kucharska-Dziedzic to punish the PiS leader for his words about the LGBT community "will not be processed".
"It shows who agrees to deprive people of their dignity. Who agrees to being mocked and humiliated" – commented the deputy. She added that the MPs from the Civic Coalition and herself were "behind" the processing of the applications.
Jarosław Kaczyński spoke similarly before the parliamentary elections three years ago, which took place on October 13, 2019.
Main photo source: twitter.com/FalejMonika