A queue of ambulances in front of the Hospital Emergency Department in Lubin and a long wait for patients to be admitted, when those with COVID-19 have priority. Politician of the Civic Coalition, Piotr Borys, about the situation in the Lower Silesian hospital, was alerted by paramedics. He posted a video showing ambulances waiting with patients inside. In an interview with TVN24, he expressed concerns that "this is a preview of what may be waiting for us in the coming weeks".
On Monday evening, MP from the Civic Coalition Piotr Borys published a video on social media showing ambulances standing in front of the Hospital Emergency Department (SOR) in Lubin. The politician noted in the recording that five ambulances waited from 1 p.m. and called on the Minister of Health, Adam Niedzielski, to intervene.
MP Borys in the TVN24 program "Dzień po dni" on Monday evening said that two hours after his intervention, the hospital had set up additional beds in the corridors. "Thanks to this, the last patient in the line, who had waited nine hours in the ambulance without food or water, was admitted," he added.
– As I was told by the paramedics who asked for an intervention, this HED will be fulfilled again in a moment, because they have calls for more patients. The absurdity was that covid patients were admitted first, while noncovid patients had to wait – said the politician. Boris drew attention, among other things, to the case of a woman after a stroke who, he said, had to wait five hours to be admitted to the hospital.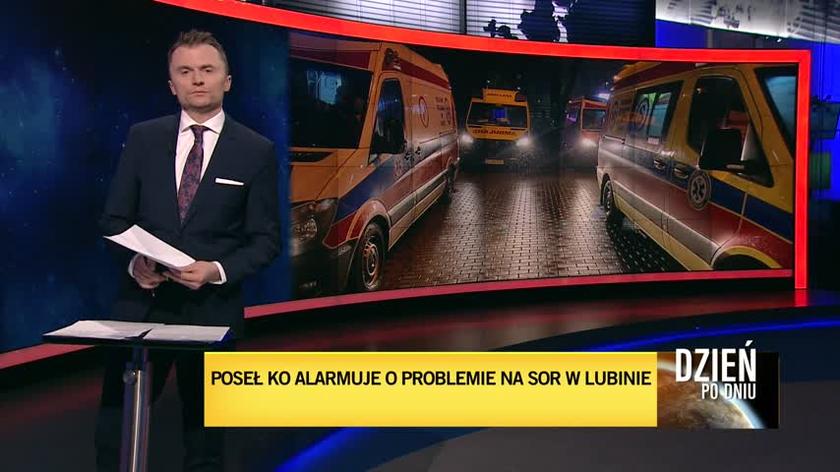 MP Piotr Borys: something is not working in the system
According to the MP, such situations are related to the growing wave of coronavirus infections, and therefore clogging of the health care system. – Paramedics, hospital management and those who are on the front line, doctors in Hospital Emergency Departments, talk about it. The number of patients at one moment is too large. Everyone suffers from it. Also those who have not been diagnosed with the coronavirus, and who, for example, have had a stroke or fainting – he commented.
– At that time, if there was any more difficult collision situation on the road or an intervention, there would be virtually no ambulance that could go to the person after a heart attack or road accident. Something is not working on the system. This is a preview of what may await us in the coming weeks and the system must be prepared for it – said Piotr Borys.
– Today I am calling from Lubin, but I think that this is also the case of other towns – he assessed. The MP from the Civic Coalition also said that a similar situation took place in front of the hospital in Legnica.
Main photo source: Piotr Borys / Koalicja Obywatelska