Premium
"Lukashenka has created a problem and will have to solve it. With his own money"
Photo: PAP / Irek Dorożański / DWOT
– Europe has decided to outsource the migration problem. Turkey deals with it. It only costs money, so Brussels pays. Maybe Lukashenka actually saw that it works? But in my opinion, it will not bring any benefits in his case – says Piotr Zalewski, correspondent of the prestigious weekly magazine "The Economist" in Turkey, in Jacek Tacik's "Polish-Non-Polish Talks".
Zalewski has been living outside Poland for over twenty years. First he lived in Belgium, then in Turkey, where he started working as a journalist for the world's most important newspapers and magazines. His texts – before he joined "The Economist" – were published in "Time", "Foreign Policy" and "The National".
He writes about Turkey. However, he did not break off contacts with Poland. He watches her and – as he says himself – tries to understand why it is the way it is. – I would not compare Poland to Turkey – he assures. "More," he adds after reflection.
Jacek Tacik: A few minutes before our meeting, CNN showed the debate on democracy, or rather the lack of it in Europe. It concerned three countries. Which do you think?
Piotr Zalewski: Maybe Poland, Hungary and Turkey?
Yes, just the order different.
… that Poland is closer to Turkey than to Hungary.
We are still a long way from Erdogan's Turkey, a little closer to Orban's Hungary, which does not mean that we should be satisfied with that.
When you look at Poland, you can see that you can turn back from this undemocratic course, that there is still such a possibility. And in Turkey? It is much harder to imagine. Because there are many indications that the local government is ready to do anything to stay in power.
What is the difference between governments and regimes? Such that governments come and go. Regimes cannot afford to give up power.
Kaczyński's Poland is closer to democracy, but Erdogan's Turkey is closer to the regime, although I do not believe that his Turkey is already a dictatorship.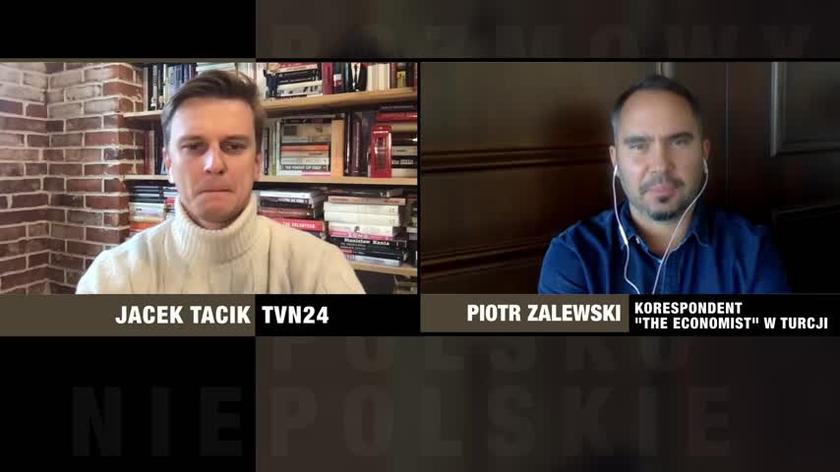 Erdogan is closer to the regime, but – as I understand from your statements – Kaczyński is following in his footsteps?
Yes, but he is still far from Erdogan.
Far because he started later?
Let's start with where Turkey is today. Tens of thousands of people detained after the 2016 coup are sitting behind bars. They include teachers, judges, prosecutors, Kurds, journalists. A former presidential candidate is sitting. Free media is practically non-existent. For a careless social media post, especially about Erdogan, you can go to sit. This is fundamentally different from Turkey from Poland.
Read without limits
Access this article and other special content. Free
or