I would like to tell the Polish nation that the Americans and NATO have considered every scenario of events. We do not want to fight, but we are ready – tells TVN24 the American ambassador to Poland. Michał Sznajder talked to Marek Brzezinski about Polish-American cooperation, security, the war in Ukraine and NATO unity on the Polish Armed Forces Day.
Michal Sznajder: We are on the grounds of the National Stadium in Warsaw, at a military picnic on the occasion of the Polish Army Day. There are representatives of the Polish armed forces here, there are Polish armaments, there is equipment belonging to the Polish armed forces, but there are also Americans, there is also their armament, there is their equipment, there is also the US ambassador to Poland, Mark Brzezinski.
Mark Brzezinski: Thank you Michal for the invitation. I'm so excited to be here that American military equipment is taking part in the Polish Army Celebration here in Warsaw. It's a big deal for me.
Michal Sznajder: The strength of an army is not only the number of troops or equipment, but also the alliances, friendships that are forged. What is the significance of the presence of US military forces here?
Mark Brzezinski: Meaning is what is seen here on the ground and in the air. What I mean? We have the most modern technology here – Abrams tanks. Poland receives 250 Abrams tanks to make Poland safe, to make Poland safe. But what is special is what happens above our heads. For the first time in the history of the Polish armed forces, the most modern American F-35 fighters will take part in the parade on the occasion of the Polish Army Day. The F-35 is state-of-the-art in stealth, with the ability to fly below radar range. The F-35 can come from any direction. Our enemies know it perfectly well.
Michal Sznajder: Such a plane that will fly over the parade is not something ordinary.
Mark Brzezinski: No, absolutely unique. The F-35 flying over the parade on the occasion of the Polish Army Day is something special. This is very important, also for me personally, for the entire American embassy, ​​because not so long ago, on this ground, on Polish soil, Soviet soldiers marched, not American soldiers. And today we are connected – our best technology and the closest relationship our armed forces have ever had. To quote President Joe Biden, Secretary of Defense Lloyd Austin, Secretary of State Antony Blinken: Polish-American friendship is now deeper than ever before. Especially due to the extremely important military cooperation that we work on every day to keep Poland and NATO safe.
Michal Sznajder: What is the message for our adversaries, for our enemies, who may look at this and think, okay, this is some kind of close Polish-American cooperation?
Mark Brzezinski: The message to our enemies is that we don't want a fight. We don't want to have to fight you, but if we had to, you'd be facing this. Count it yourself. Make the right choice in life. This is good advice my father always gave. This is the message I would like to convey: from the F-35s that fly over our heads and the Abrams tanks that drive through the streets of Warsaw. The great soldiers of the American armed forces who are taking part in this parade, who are ready for any scenario, for any eventuality. I would like to tell the Polish nation that the Americans and NATO have thought about every possible scenario of events. We are ready for every possible way of dealing with emergency situations. We don't want a fight, but we're ready for it.
Michal Sznajder: If someone made the wrong decision, going back to what you said, what would you like to say to Poles, who often had the impression in the past that we were left on our own?
Mark Brzezinski: Poles have a history of being left to fend for themselves. When people danced in the streets of London after the end of World War II, Poland was left behind the Iron Curtain. It will not happen again. President Biden placed the first-ever permanent American post on the eastern flank – in Poznan, Poland. The headquarters of the 5th US Army Corps has a permanent base there. We see this equipment, we see joint training, joint maneuvers that we carry out. This is not a photo opportunity. This is a combination of two powerful armed forces, and their cooperation is getting closer every day.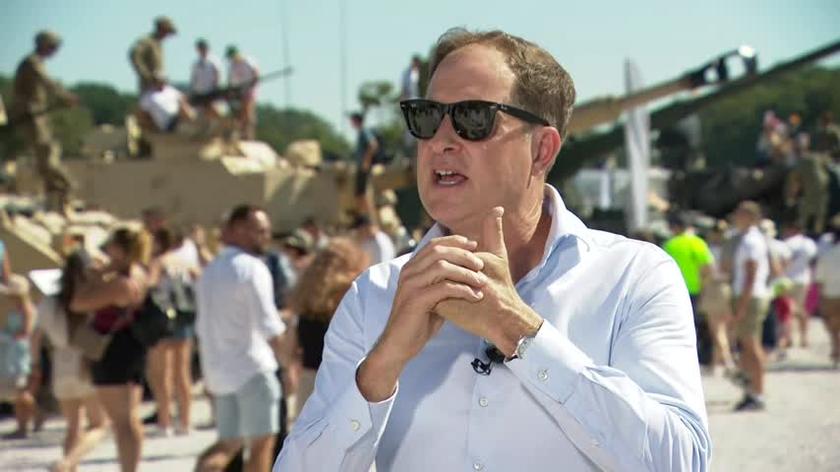 Michal Sznajder: This combination of armed forces is not only the result of decisions made by politicians and officials. It is also what the Lord often says: values ​​that we share.
Mark Brzezinski: Yes, it's these common, shared values ​​that are why the US military goes overseas. The US military is not there to protect some leader or some political party. Our presence abroad is aimed at protecting democracy, protecting human rights, free elections, the rule of law, equality, freedom of expression. These are American values. America stands for equality and human rights. When we see our warriors, American soldiers, they do day after day. American soldiers are on duty 24 hours a day. They are here to protect values. I would also like to say to the Polish nation on behalf of President Joe Biden: we are very proud of this country, of this society that you have created, which is thriving. We are honored that we can be with you at the Polish Army Day, that we can lead this common defense together, and the best in this relationship is yet to come.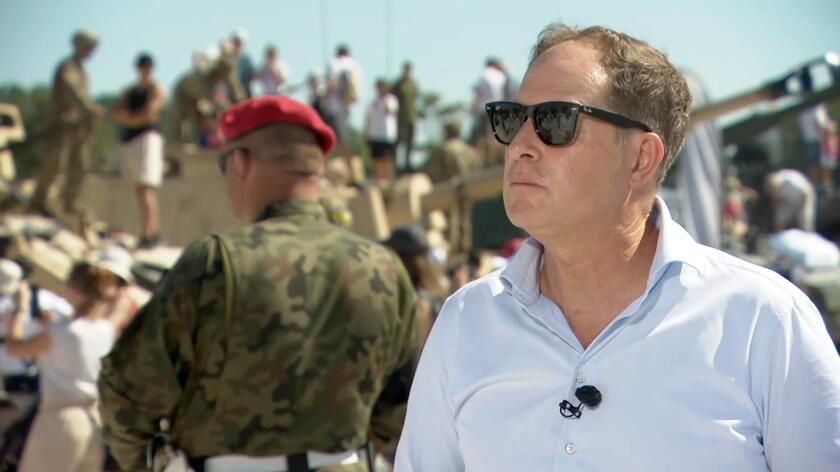 Main photo source: Facts after noon TVN24