Premium
Will the old "take grandma's ID" now replace "girl, take away boyfriend's ID"?
The teacher told them to line up by height, then said that the class council would consist of the tallest, the shortest, and the youngest. – If this is how we treat the first democratic experience of young people, then why are we surprised later that they show us the middle finger, choosing from the program of the Confederation only what suits them? – asks Prof. Przemyslaw Sadura. We are talking about the "Populist society" of which each of us is a part. Not only the young.
Why have we never embraced political liberalism, fallen into a mistrust trap, and condemned ourselves to a populist drift? These questions were posed by Prof. Przemysław Sadura, a sociologist from the University of Warsaw, and Sławomir Sierakowski, head of "Krytyka Polityczna". They were looking for answers by writing together the book "Society of Populists", in which, based on research, they analyze the changes in social awareness and the state of the state in various areas of its functioning.
So we asked Sadura not only about why he thinks it's "so bad", but whether anything can be done to make it "good". In the conversation, we focus on: on the role of the youngest voters, also the so-called political newcomers, who may number as many as 1.5 million in the fall.
Justyna Suchecka: Is populist still a pejorative term?
Prof. Przemyslaw Sadura: Still yes. But above all, it is a term that has lost its sharpness and clarity. Everyone seems to know who a populist is until someone asks us directly.
In everyday language, this word mainly serves as an invective. PiS itself would rather not admit to being populist.
There have been cynics who have confessed. For example, in the USA, Steve Bannon (political adviser, head of the election campaign – ed.), who invented the president Donald Trump.
On YouTube, you can find a three-hour interview with Bannon, where he gradually warms up and tells the whole kitchen of his work. He even looks without political pants.
And he admits that he consciously bet on populism. It was his concept, referring to the 19th-century American populism, which was grassroots, based on the agrarian movement. He decided that it could lead to a populist revolution in the Republican Party, which would first negate the Republican establishment and then simply spill over the country.
Most often admit those who only reach for a populist costume and wink at their voters. Even Donald Tusk, during the 8-year rule of the PO (2007-2015), he described himself as a "soft populist". His populism was the hot water in the tap, the centrist movement.
At that time, he was sending a signal to his electorate: "I am not a populist, but circumstances force me to put on this mask, so don't be surprised."
But he was not consistent in this populism. He carried out reforms that were supposed to serve the country, but were not accepted by a large part of society, such as raising the retirement age or six-year-olds in schools.
He was supposedly wearing a populist costume, but he was wearing a traditional Polish intelligentsia.
Today, I don't think he would distance himself from populism either. After all, he plays this game – he reacts to PiS's announcements about 800 plus or the referendum on refugees. This is pure populism.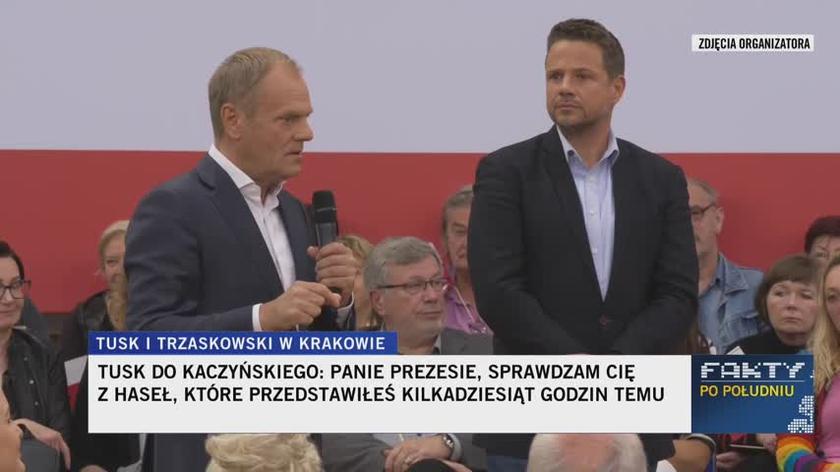 I asked earlier if it was a "pejorative" term, because in the book you wrote with Sławomir Sierakowski, you state: "They are not populists. We are already populists." I get the impression that very few people would say or think that about themselves.
Continue reading after logging in
Access premium content free and no ads
or