Bartłomiej Ślak attempted to compile the scandals that broke out during the PiS government and have not yet been clarified on TVN24. The reporter recalled, among others, controversial subsidies from NCBR, visa and e-mail scandals, and suspicious payments to the PiS campaign. – It is difficult to find someone who has been held seriously accountable – said Ślak.
Controversial subsidies from the National Center for Research and Development
Controversy around NCBR appeared in connection with the "Fast Track – Digital Innovations" competition. As part of it, a subsidy of PLN 55 million was awarded to a 26-year-old who founded a company after announcing the recruitment for the competition with a share capital of 5 thousand zlotysa PLN 123 million a company from Białystok, which – as established by Civic Coalition MPs Dariusz Joński and Michał Szczerba – has mainly generated losses every year since its establishment in 2020. The MPs said that they had blocked the payment of these two subsidies. They also presented the network of connections between these companies and the Republican Party.
The inspection at NCBR was undertaken by both the CBA and the Supreme Audit Office. After the first disclosure of information about irregularities, Jacek Żalek, who was responsible for supervising NCBR, resigned from the position of deputy minister. Żalek is a member of the Republican Party, led by Adam Bielan.
10 million "disappeared" from the CBA funds
The tvn24.pl portal reported that the head of the Central Anticorruption Bureau Ernest Bejda he suddenly dismissed and retired two key directors in this service – the head of the finance department and the head of the internal security department. Both directors were trusted people of Bejda, as well as of the coordinating ministers Mariusz Kamiński and Maciej Wąsik.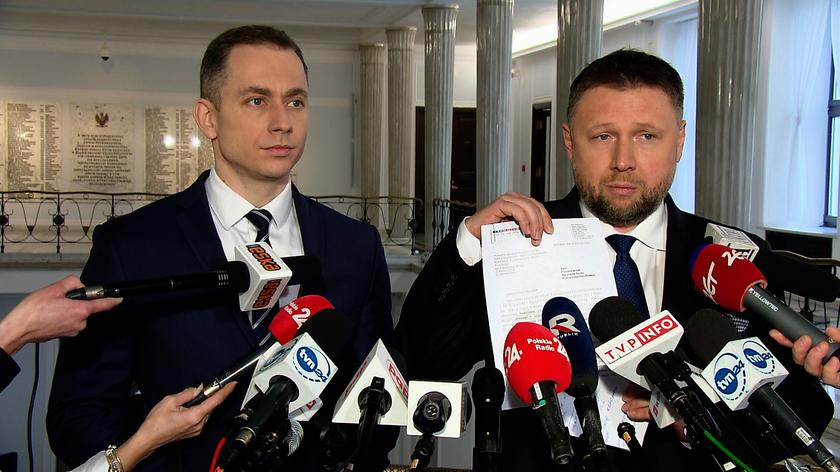 – Millions of zlotys disappeared from the CBA's coffers. So far, no one has admitted exactly how much money disappeared and what happened to it. Thanks to journalists' investigations, we know that it is about 10 million, said Bartłomiej Ślak.
The cashier was allegedly involved in the case. She left the building of the Central Anticorruption Bureau under the pretense of having lunch. With cash in their pockets or bags. For three years, the cashier allegedly stole almost everything from the CBA cash register PLN 10 millionwhich is twice as much as previously thought.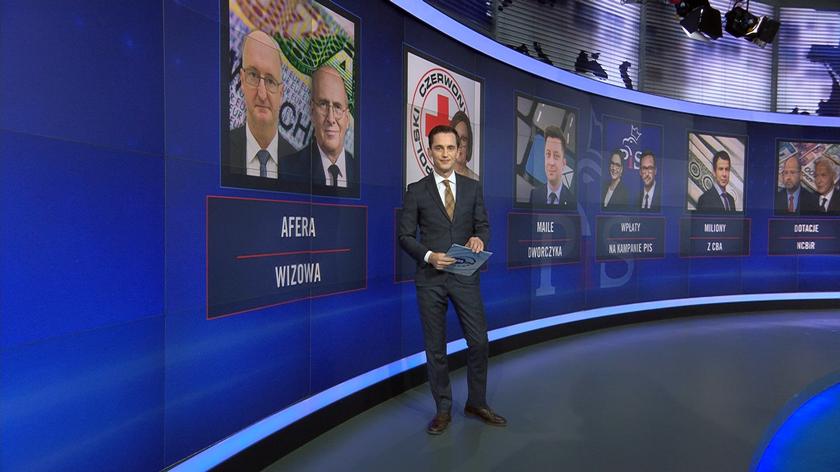 Donations to the PiS campaign
– The previously mentioned Ernest Bejda is one of the people who donated money to the Law and Justice campaign. Just like other people from State Treasury companies. Daniel Obajtek (formerly a member of PiS, now the president of Orlen – ed.) and Małgorzata Sadurska (former PiS MP, now on the management board of PZU – ed.) also donated funds to the Law and Justice campaign. Donating to an election campaign is not prohibited, but only if it is voluntary – said a TVN24 reporter.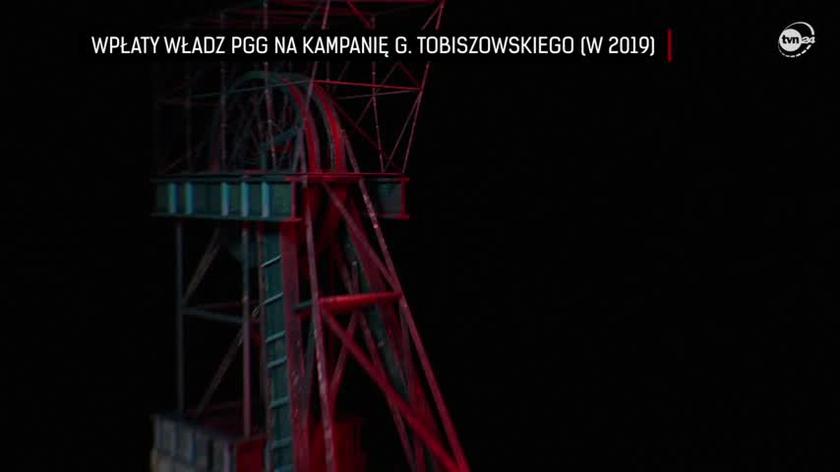 tvn24.pl journalists showed, among other things, a sharp increase in donations campaign of PiS MEP Grzegorz Tobiszowskicoming from people employed in state-owned mining companies, which Tobiszowski supervised as deputy minister of energy.
E-mail scandal. Secret information in Dworczyk's messages
Only in March this year did the prosecutor's office decide to initiate an investigation into the Michał Dworczyk e-mail scandal. They received letters from the District Prosecutor's Office in Warsaw afterword Cezary Tomczyk (Civic Platform) and Adam Szłapka (Nowoczesna). Both politicians sent several notifications on suspicion of committing crimes related to e-mails from Michał Dworczyk's private mailbox, which have been published on the Internet for almost two years.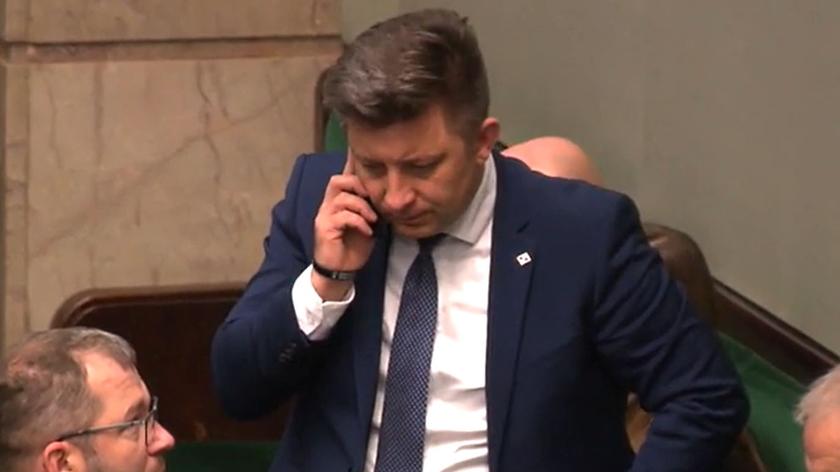 Michał Dworczyk's emailsin which, among other things, government television journalists were to be instructed on how to talk about scandals that have been circulating in the public space for a long time.
– Michał Dworczyk never directly answered the question whether these e-mails were real or fake. He never denied their authenticity. Jacek Sasin has already admitted that some of these e-mails are authentic, and Dworczyk, who was supposedly innocent, was demoted on the Law and Justice lists. In Wałbrzych he starts from number three, not number one, explained Ślak.
PCK scandal. The damage could have amounted to three million zlotys
According to Marek Poteralski, spokesman for the District Court in Wrocław, the prosecutor's office accuses the defendants of committing 21 crimes. – The most important accusation is causing great property damage to the Lower Silesian branch of the Polish Red Cross. In addition, the defendants were also charged with misappropriation of property and crimes against documents, the judge said. The indictment is almost 200 pages long, and the case files occupy 67 volumes, he said.
Those involved included Anna Zalewska's former colleague and former PiS MP Piotr B. Anna Zalewska repeated that she knew nothing about it and never suffered any consequences as a result.
Former councilors from this party, Rafał H. (PCK president), Jerzy G. (PCK director) and Jerzy S. (PCK employee), were also accused.
Visa scandal. Polish visas for bribes
Regarding Polish visas for bribes The investigation is being conducted by the prosecutor's office and the Central Anticorruption Bureau. So far, seven people have been charged with possible visa fraud, although the Law and Justice government argues that there is no scandal. Party leader Jarosław Kaczyński argued on Saturday that "it's not even a scandal."
The only person who paid with his position after this scandal is Deputy Minister of Foreign Affairs Piotr Wawrzyk. Zbigniew Rau, the head of this ministry, did not bear any responsibility.
Over the last 30 months, foreigners have received over 1.9 million visas – informed the Ministry of Foreign Affairs (MFA). Citizens of Ukraine and Belarus received the most of them. Citizens of Turkey, Russia and India were also in the lead.