Representatives of the electoral committees of the Civic Coalition, New Left, Third Way and Confederation discussed the most important topics of the campaign in the program "Czas Decision: DEBATA" on TVN24. They were asked, among other things, about ways to fight high inflation, the scandal related to the issuance of visas and energy security. Representatives of Law and Justice refused to participate in the program.
The Sunday debate was attended by: Paweł Kowal from the Civic Coalition, Władysław Teofil Bartoszewski from the Third Way, Krystian Kamiński from the Confederation of Freedom and Independence and Andrzej Szejna from the New Left. Representatives of the Law and Justice election committee did not accept the invitation. The program was hosted by Anita Werner.
Visa scandal, energy security
The first part of the debate concerned the most important topics of the campaign. The participants heard one individual question from the presenter and one common question for all candidates.
Paweł Kowal from KO was asked about the matter related to the visa scandal reported by the media. Prime Minister Mateusz Morawiecki On August 31, he dismissed Piotr Wawrzyk from the position of Secretary of State at the Ministry of Foreign Affairs.
– An indictment will be brought against officials of the Ministry of Foreign Affairs who are responsible for the biggest scandal. We will do everything to ensure that the guilty are brought to justice, this is one of our basic goals for the first hundred days (rule) – he replied.
– This matter is crucial because Law and Justice for several years, it admitted the largest number of economic migrants in the European Union without any migration policy, at the same time informing, while striving to arouse anti-migrant sentiment in public opinion in the referendum, he added.
MP Szejna was asked about Poland's energy security in the context of the merger of Orlen with Lotos. He said that "Poland's energy security is not only raw materials, but it is renewable energy, investments in renewable energy." He said that energy issues are "one of the pillars of the New Left's policy."
Krystian Kamiński was asked about Janusz Korwin-Mikke's statement suggesting that "our enemy is Ukraine, not Russia". – Poland should definitely not be in an alliance with Russia. Russia is an aggressive state that attacked others, committed barbaric acts there and such things should not happen at any time, emphasized the MP. – We say clearly, clearly: no, there should be no alliance with Russia. Russia has committed a crime and should be held accountable for it. However, we should also remember that we have a certain national interest and what is happening now, this whole opening up, selling out or not looking at our interests towards Ukraine, also cannot take place – he added.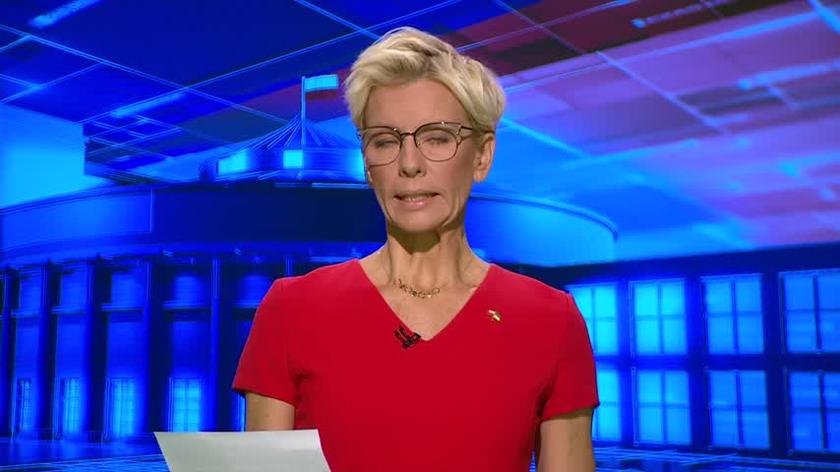 MP Szejna, among others, took advantage of the possibility of a retort in this part of the debate, asking Krystian Kamiński whether, after elections coalition with the current government. – We will never be in a coalition with PiS, I promise it clearly and clearly – replied the representative of the Confederation.
Władysław Teofil Bartoszewski was asked about how Trzecia Droga intends to improve the working conditions of public sector employees. – We plan to increase spending on the budget zone, both in health care and for teachers in the education sector, because these are basic things – he said. He added that there cannot be a situation in which citizens cannot see a specialist.
The question is how to fight inflation
All candidates were also asked what should be the first three most important actions that would lead Poland out of the problem of high inflation.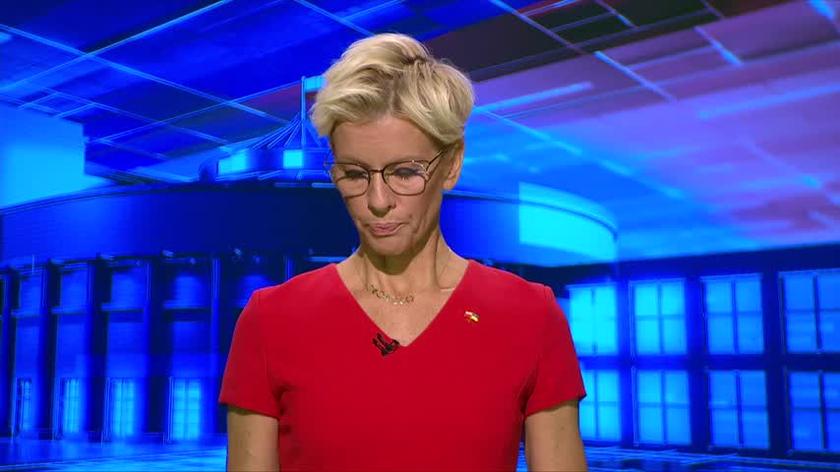 – Today, Poland's problem is the president of the NBP, who is on the strip of a political party. He serves the party in a ruthless way, simply supporting its election campaign – said Paweł Kowal. Andrzej Szejna said that "inflation is a cancer that is killing Polish women and men's wallets."
Krystian Kamiński said that the recipe for high inflation should be "low and simple taxes instead of giving away". – This work is supposed to pay off in Poland. Wealth comes from work and savings. They may be clichés, but unshakable truths, he said.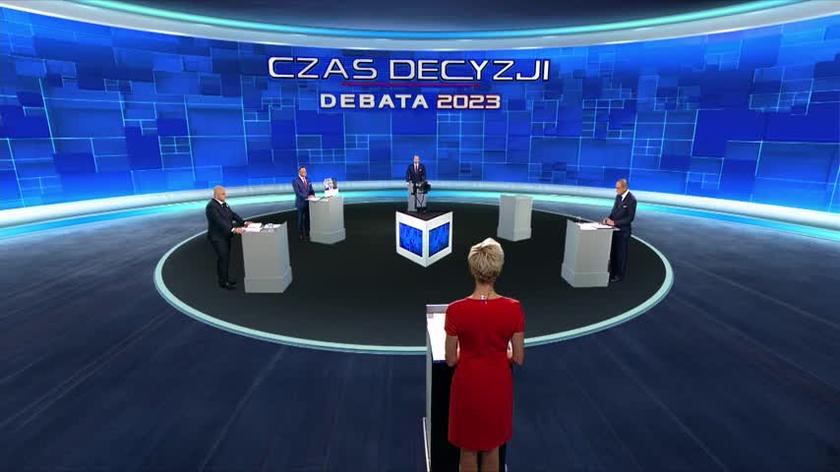 Bartoszewski said that "inflation is a disgusting, hidden tax that impoverishes especially those who earn less." – And this must be stopped. The first thing that needs to be done is to bring about changes in the judiciary that will allow us to get funds for KPO – he said.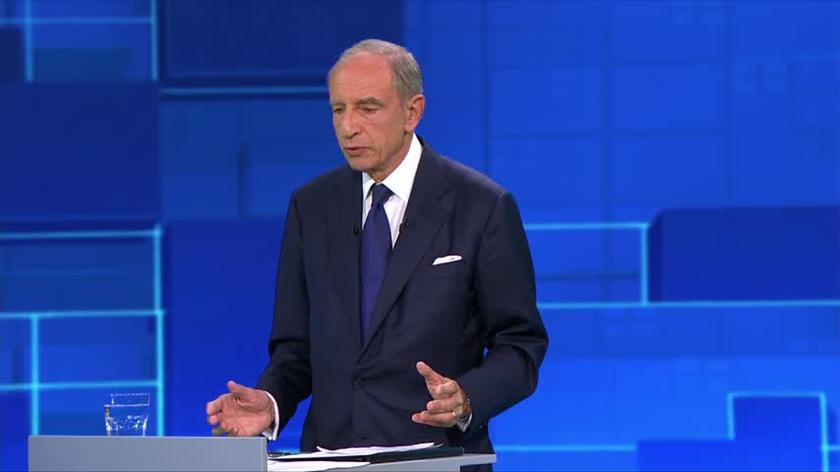 How to improve relations with the EU?
In the second part of the "Time of Decisions: DEBATE" program, politicians talked about how to improve Poland's relations with the EU and avoid Polexit. Szejna said that "we are already dealing with Polexit." – Maybe this is not a legal polexit, but it is institutionally visible – he said. – Since 2015, Law and Justice, by violating the rule of law, women's rights, LGBT rights, the judiciary, the constitution, treaties, has actually led us out of the European Union – he said.
– What to do? Of course, to restore the rule of law in Poland, restore women's rights, restore the functioning of the constitution and the independence of the courts. I can guarantee that the new government, in which the Left will participate, I hope, together with other opposition parties, will do so – he said.
Kowal announced that after the possible takeover of power, his formation "will return to behaving in Poland, like everyone who respects our country." – This means we will respect the principles of the rule of law. This is the first condition. As a result of meeting this condition, we will receive funds for additional reinforcement – he said. – We are able to change this literally within a few weeks, because we will restore the real rules of democracy in Poland and close the road to authoritarianism – assured the politician.
Kamiński emphasized that "Poland is a sovereign state and it should itself decide what law we pass in our country." – It shouldn't be an external entity, in this case European Union, sets out some milestones for us and we must meet them. We must be assertive towards the European Union. If we don't, no one will respect us. AND civil Platform I'd love to agree to all of that," he said.
Bartoszewski, however, pointed out that "in every democratic country there is a separation of powers." – The executive and legislative authorities cannot interfere in the operation of the courts – he emphasized. In his opinion, "PiS has ruined the justice system in Poland over the last eight years in such a way that it has created two parallel justice systems." – So we have judges who are recognized as judges, and judges, the so-called new judges, neo-judges who are not considered to be correctly indicated – said the MP.
"We will give what PiS will not give to Poles even with the greatest amount of money"
In the last part of the program, each debate participant had time to speak freely.
– We will give what PiS will not give to Poles even with the greatest amount of money. First of all, it will be security: security in relations with the court, in international relations, the feeling that some lost Russian rocket will not fly into Polish territory, which we will then look for for months. But it will also be what I call oncological safety, or more broadly: health safety, said Paweł Kowal.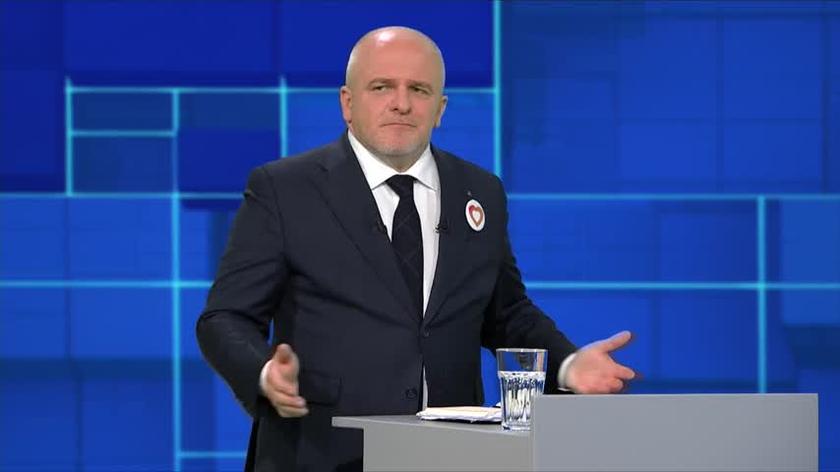 Andrzej Szejna said that "Polish foreign policy for years after 1989 was an element of compromise, also an element of admiration for how Poland grew stronger". – Poland's entry into the European Union, which was the effort of many different political forces and also an element of political consensus, was destroyed by Law and Justice – he said. He added that foreign policy is "taking care of interests, security, but also economic security."
– We need a generational change in Poland. We need politicians who will see in the international arena that the world is changing, said Krystian Kamiński. He added that "we cannot be a bumper for other countries, we must only pursue a sovereign policy where we care for the Polish national interest."
Władysław Teofil Bartoszewski said that "foreign policy is not a party issue, it is a state issue." – For 20 years we had a consensus among very different political parties to get into NATO, to get into the European Union. This changed later. We must again reach consensus on Poland's most important strategic interests and implement this strategy, he said.