The election slogan of Law and Justice is a mockery of Polish women and men, assessed Krzysztof Gawkowski, head of the Left parliamentary club, in "Fakty po Faktach". Civic Platform spokesman Jan Grabiec said that they should be read backwards. – They want to win the elections to ensure the safety of PiS members – he said.
Grabiec: this password must be read backwards
– PiS slogans should be read in reverse. As the slogan "Poland in ruins" once proclaimed, which was supposed to describe the governments of the Civic Platform and PSL from eight years ago, this slogan, instead of describing the past, described the plan to rule PiS – commented Jan Grabiec from the Civic Coalition.
– And today this (new – ed.) slogan also needs to be read backwards. If PiS says something about the security of Poles, then you need to see what they are doing at the moment. They are afraid that they will be in danger themselves. He said, "They want to win electionsto ensure the safety of PiS members, their families, their loved ones, those who used state property with ladles, pouring it into their own pockets.
Gawkowski: mockery of Polish women and men
According to Krzysztof Gawkowski, PiS's slogan is "a mockery of Polish women and men." According to him, it should read: "Dangerous Poland". – First, two-year cumulative inflation: 30 percent. Secondly, the lack of economic stability and the highest prices in 30 years. Third, wiretapping and surveillance. Fourthly, an attack on free media and an attack on democracy in Poland. Fifthly, everything that Kaczyński did to politicize free courts and independent prosecutors, said the MP of the Left.
According to Gawkowski, "today Law and Justice should say to the Poles: we have turned our backs on you." – PiS turned its back on the Polish family, Kaczyński knows it. ask if bread has become more expensive, if tomatoes and carrots are more expensive, and no one will have any doubts – he said.
In his opinion, the referendum should ask whether Poles want money from the National Reconstruction Plan. "That's the real question," he argued.
"PiS wanted to chase Tusk and the opposition, and it turned out that stupidity caught up with PiS"
Marek Ast, a member of the presidium of the PiS club, announced on Friday that in this term of office of the Sejm it would not be possible to appoint a commission for examining Russian influences, provided for in the "lex Tusk" act.
READ MORE: "I just found out that they capitulated"
– First, important voices across the pond from Washington, from European capitals have spoken. These are not democratic standards. Secondly, the march on June 4 was such a nail in the coffin of this idea. It turned out that people are taking to the streets in a number that has not been recorded in Poland for 30 years. The awareness that this committee would operate just before the elections and again stimulate the mobilization of the opposition acted as a warning bell in PiS, assessed Grabiec.
– PiS wanted to chase Tusk and the opposition, and it turned out that stupidity caught up with PiS. The truth is that the commission was supposed to have an electoral character, they were supposed to prosecute everyone who would be politically inconvenient and it was not supposed to explain anything – argued Gawkowski. In his opinion, if Jarosław Kaczyński really wanted to clarify the issue of Russian influence in Poland, "politicians from Law and Justice should be the first to stand before the committee."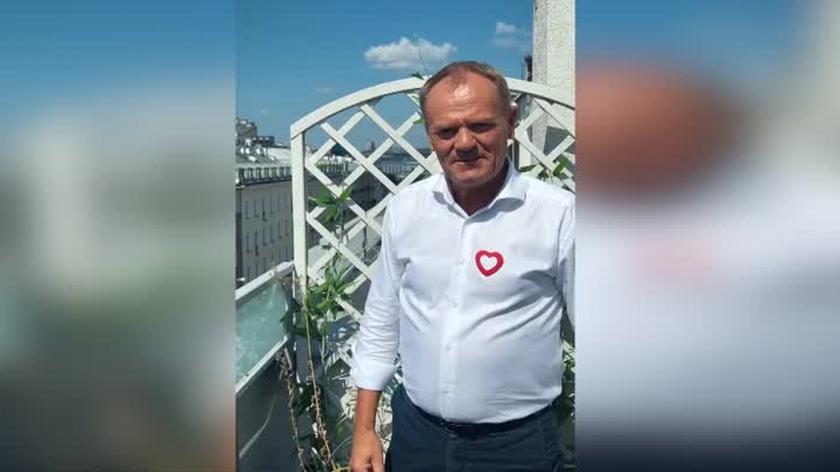 Grabiec: we were supposed to chase Europe, and it escapes us
The guests of "Fakty po Faktach" also discussed the economic situation in Poland. Economists talk about a consumer recession, and the data of the Central Statistical Office confirm that, contrary to the government's propaganda of success and prosperity, our economy is not doing well. GDP fell by almost four percent in the second quarter of this year compared to the first quarter.
– We're in a recession. The day before yesterday, Eurostat published data showing a technical recession in Poland. This is information from state statistics. This is not the information we took from the Moon – said Jan Grabiec. As he added, "it is a fact that the rate of economic growth is declining." – Instead of chasing Europe, PiS often said that we would be wealthy, just like the Germans, Danes, Europe is running away from us – said the KO MP.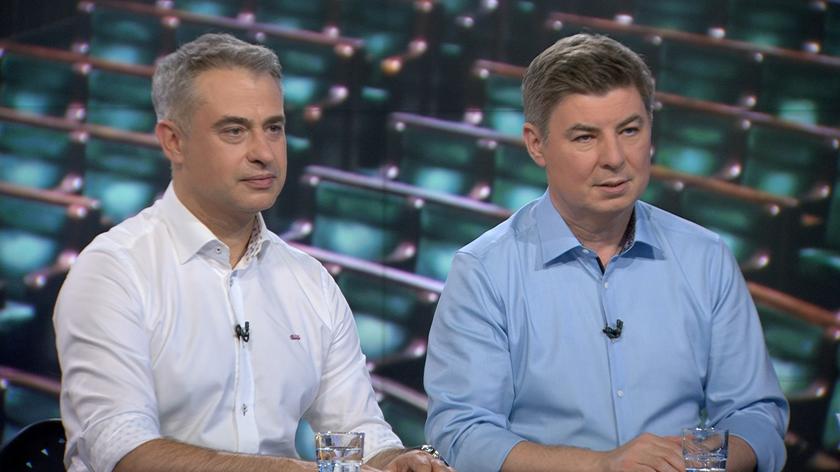 In his opinion, if the money from the KPO went to Poland, the economic situation would be better. – Experts calculate how EU funds affect the rate of economic growth. Some say (that it is – ed.) from one percent to even two percent of GDP – he pointed out.
He emphasized that it is also crucial to look at the economy wisely. – Speaking of security, Poles do not feel safe primarily in financial terms – he said. He returned, among others note that small family businesses are being closed down en masse. "If someone is lucky enough to have a full-time job and get money, they can see that even though money is nominally a little more, you can buy less with it," he noted.
He added that more than half of Poles did not go on holiday this year. "Those who left are pinching themselves with every penny. Instead of two weeks, they go for a week or ten days, they can afford much less. And it was supposed to be so good. After all, we are allegedly after the crisis – the PO spokesman pointed out the ruling party.
Money from the KPO is still missing. "This is economic treason"
Commenting on the lack of money from KPO, Krzysztof Gawkowski said that "Law and Justice stole economic security from Poles." – They stole it because we are the only country in the European Union that has not applied for this money to come – he pointed out. In his opinion, "the fact that there is no money from the Reconstruction Fund in Poland today is an economic treason."
Grabiec pointed out that the European Parliament granted Poland money and approved the Reconstruction and Development Plan. – The only problem is the PiS government, because they not only first destroyed the judiciary system, which is a condition confirming that we are in fact in the European Union, because these are the values ​​enshrined in the treaties, not only did they break these rules, but later committed to will fix it. Prime Minister Morawiecki appeared in the European Parliament several months ago and promised that soon Poland would introduce the provisions negotiated with the European Commission. And there are none to this day, noted the PO MP.