One of the first decisions of the new government is to restore funding from the budget of the in vitro program. The parties that want to form a coalition government agree on this matter, because it is one of the flagship election promises, and for many couples a chance to fulfill their dream of having a child.
Mrs. Angelika really wanted to be a mother. – In April we had a transfer and the first procedure, which was not successful the first time, but on Children's Day we had another attempt and it successfully resulted in pregnancy and a daughter. If it weren't for this procedure, we would never have become parents, says Angelika Rosiak.
Mrs. Angelika was helped by financial support. – There are more applications than places and financial possibilities for a given year within our local government – notes Paweł Bliźniuk, MP-elect of PO, councilor of Łódź before the elections. An in vitro co-financing program has been operating in Łódź for seven years. Over 600 children have already been born under it. In Krakow since last year – 45. – These children would not exist if it were not for this program – says Dariusz Nowak from the Krakow City Hall.
Local governments support couples suffering from infertility from their budgets, because in 2016 Law and Justice blocked the national in vitro program that had been operating successfully for several years. Restoring financing for the program is number one on the list of one hundred specifics for the first 100 days of the Civic Coalition's government.
– We will restore full state financing of the in vitro procedure for thousands of Polish families, for thousands of Polish marriages – announced Donald Tusk, leader of the Civic Platform. – The citizens' project on in vitro is waiting for the second and third reading. This can be done in one or two sessions of the Sejm, said Agnieszka Pomaska, an MP from the Civic Platform.
The project assumes allocating no less than PLN 500 million annually for in vitro reimbursement. – It covers not only the refinancing of the in vitro procedure, but all aspects related to broadly understood treatment and diagnosis of infertility – enumerates Paweł Bliźniuk, MP-elect from the Civic Coalition.
What PiS politicians eliminated is to be restored
Infertility affects an estimated one in five couples of reproductive age. Not only the Civic Coalition, but also Third Way and the Left are in favor of full reimbursement of in vitro. – I don't know anyone from Poland 2050 who would not support in vitro reimbursement – assures Paulina Hennig-Kloska, MP from Poland 2050. – It will not be limited in any way, in fact it will be supported. This is the decision of the doctor and those who want to use this method. This should be a normal medical procedure financed by the National Health Fund – says Władysław Kosiniak-Kamysz, leader of the Polish People's Party. – You have to give people happiness. If they can have children, and science allows them to have these children, the state should make every possible effort to ensure that they can have these children – emphasizes Krzysztof Gawkowski, MP of the New Left.
During the government of the United Right, due to high costs, the in vitro method was not available to everyone. The bill, signed by half a million citizens, was intended to change this. – There was only one reading. Marshal Witek did not attempt to continue work on the project – explains Agnieszka Pomaska.
We asked the newly elected party MP about the possibility of PiS MPs supporting the project in the next term. – Everyone should consider in their conscience how to vote on such matters. I think this is a matter of conscience and I think that everyone will make an individual decision here – replies Zbigniew Bogucki, MP-elect of Law and Justice.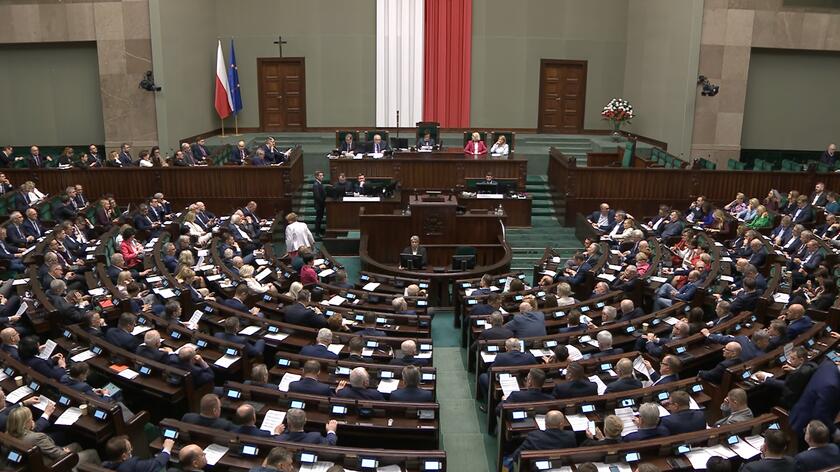 Many couples could not count on any support
Many individual couples – due to political decisions – could not count on any support regarding in vitro. – Urban programs mainly concern large cities and are addressed to the inhabitants of these large agglomerations, while everyone else is excluded in this aspect – says Grzegorz Mrugacz, MD, gynecologist, medical director of the "Bocian" Clinic in Białystok.
Gynecologist Dr. Anna Parzyńska clearly assesses PiS's blocking of in vitro financing for everyone. – On the one hand, we take away opportunities, we also do not provide such psychological and psychiatric support to those struggling with this problem, so it is definitely inhumane – emphasizes Dr. Anna Parzyńska, gynecologist and author of the Doctor Ashtanga blog.
According to Dr. Mrugacz, PLN 500 million annually from the state budget may be enough to cover almost all needs related to full reimbursement of the in vitro method in Poland.