Western intelligence officials are increasingly convinced that Russian President Vladimir Putin wants to take control of more of Ukraine, the New York Times reports. According to the newspaper, US intelligence officials have warned allies that there is little time left to prevent Russia from taking military action in Ukraine.
According to US and European officials cited by the US newspaper The New York Times, US intelligence officials have warned allies that little time is left to prevent Russia from taking military action in Ukraine. They are also pressing European countries to work more closely with the United States to develop a package of economic and military measures to scare Moscow away.
"Russia has not yet decided what it intends to do with the troops it has gathered near Ukraine, but their concentration is taken seriously. The United States does not assume that Putin is bluffing," the NYT wrote.
The daily notes that US National Intelligence Director Avril Haines traveled to Brussels this week to inform NATO ambassadors about the situation and possible Russian military intervention in Ukraine. Meanwhile, on Friday, added the New York Times, General Mark A. Milley, chairman of the Joint Chiefs of Staff (JCS), spoke with the commander of the Ukrainian armed forces, General Valeriy Zaluzhny, about Russia's "activities in this area."
NYT: Putin is to consider military action
According to the New York Times, American and British interviews are increasingly convinced that Putin is considering military action to take control of most of Ukraine's territory or destabilize the country enough to introduce a more pro-Moscow government.
The daily notes that US and Allied officials alerted in April about the amassing of Russian forces near the Ukrainian border, but the current concentration, which appears to include more troops and high-tech weapons, has raised more concerns.
"Some former officials say Putin may be interested in securing an overland route between eastern Ukraine and Crimea. American analysts believe that the Russian leader sees the coming months as a unique moment to act," we read.
The US daily notes that rising energy prices have made Europe more dependent on cheap Russian gas.
According to a Brussels official cited by the NYT, when energy prices rise, Putin feels he has more freedom to act.
US officials warned Russia that it was unacceptable to use its forces to intimidate Ukraine or seize territory and would trigger a strong reaction from the West.
The head of the Pentagon on Putin's plans
General Lloyd Austin, the US secretary of defense, commented on reports of a concentration of Russian forces near the Ukrainian border, admitted on Wednesday that Americans "are not sure what the Russian president is planning." – We are observing this very closely and I am in regular contact with General (Tod) Wolters, who heads the European Command. The truth is, we don't know what Putin is planning, but these moves have caught our full attention, Austin said during Wednesday's press conference.
Austin called on Russia for greater transparency and compliance with the provisions contained in the Minsk agreements. He also assured that America kept its commitments to Ukraine's sovereignty.
Last week, the US secretary of state Antony Blinken he stated that although he did not know what the Kremlin's intentions were, he warned him against trying to repeat the invasion of Ukraine under the pretext of provocation.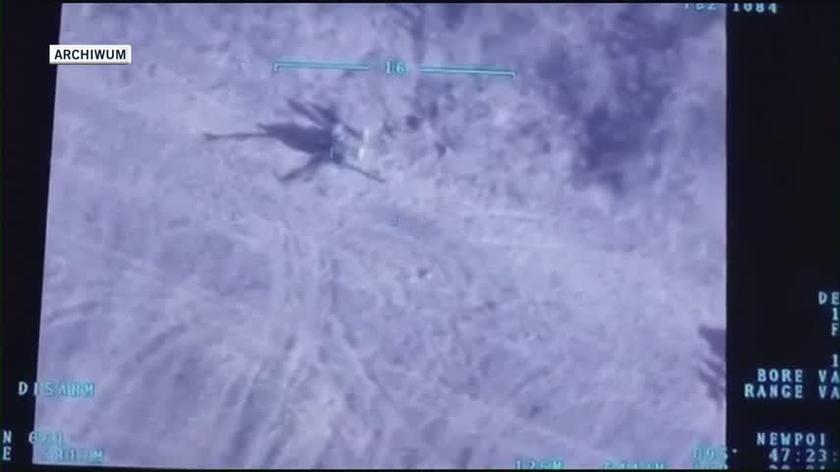 Kiev on Moscow's "growing aggressiveness"
Head of Ukrainian diplomacy, Dmytro Kuleba informed on Thursday of "a significant increase in Russian diplomatic and military aggressiveness" in the past weeks. Ukraine, together with Western partners, is developing a "comprehensive package to contain Russia", which includes political and diplomatic pressure, "painful economic strikes" in the event of an expansion of aggression and the strengthening of Ukraine's armed forces, he said.
On November 10, the President of Ukraine, Volodymyr Zelensky, reported in a special video that about 100,000 Russian soldiers had gathered near the Ukrainian border and that Western countries were informing Kiev about active movements of Russian troops near the border with Ukraine.
New York Times, PAP, tvn24.pl
Main photo source: mil.ru