As a result of extensive floods that hit Kenya and Somalia, dozens of people died and tens of thousands had to leave their homes – the AP news agency reported on Monday, citing UN agencies coordinating humanitarian aid.
The Somali government declared a state of disaster on Monday following heavy rains that killed at least 14 people. Houses, roads and bridges were destroyed by the disaster. Rescuers are trying to reach nearly 2,500 people cut off by floodwaters in Luuq district in the southern state of Jubaland. The risk of flooding of the Juba and Sabelle rivers is high, aid agencies warn, calling for the evacuation of people from flood-prone areas.
Floods forced the evacuation of over 113,000 people, the United Nations Office for the Coordination of Humanitarian Affairs (UN OCHA) reported on Monday.
The rains that hit Somalia came after a four-year drought.
Floods in Kenya. Several dozen people died from the element
In neighboring Kenya, the country's Red Cross said at least 15 people have died since heavy rains began on Friday. The port city of Mombasa and the areas of Wandera and Wajir located in the north-east are most at risk. By Sunday, floods had destroyed 1,000 hectares of crops. More than 1,000 farm animals drowned, the Red Cross reported. The Kenyan meteorological service warned in September that this year's rainy season, which lasts from October to December, could bring exceptionally heavy rainfall, but President William Ruto assured citizens that the forecasts had been withdrawn and flooding was not expected.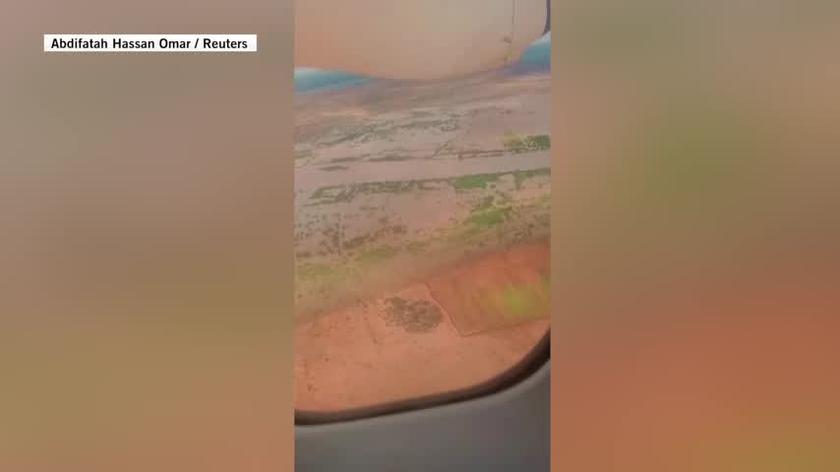 Main photo source: Reuters