This is not simply the story of a student who lived in a car because he could not afford an apartment or a room. It is about dreams, determination and the fact that studying today is too often an activity for the rich, or at least the well-to-do. This is not how it should be.
Patrick is moving. There's not much to carry. As much as could fit in a car before. – There was also a problem with the car – it crushed everything, but there was a mattress here – says Patryk, a student from Krakow. Earlier, the boy reclined car seats to sleep. He lived in the parking lot for a whole month until a reporter from the "Uwaga!" program found him. TVN. Patrick is so good that he doesn't complain. He used a fire hydrant in the park as his bathroom. – The worst thing was probably that it was cold and sometimes moisture started to accumulate in the car. It was also difficult to move around people and pretend that everything was OK, he admits.
Strength and determination
Patryk is a painting student. After a night in the car, he would rush to class, then to work, to eventually earn money for rent. Nobody knew about his problems. When he left his hometown, he did not admit to his parents that the money he had earned during the holidays, which he planned to use to support himself, had been spent on "car repairs". – I don't like saying "give me". I can not do it like that. I preferred to find this job, but unfortunately the payment is not a month before, but a month after – says Patryk. The boy works delivering food to others. He cannot spend more than PLN 15 a day. Thanks to the viewers of "Attention!" TVN – Patryk now has a place to sleep. It also offers learning support. – Students start studies, but they also have to, for example, support sick parents and sick siblings – notes Adam Gliksman, head of the Promotion Department, University of the National Education Commission in Krakow.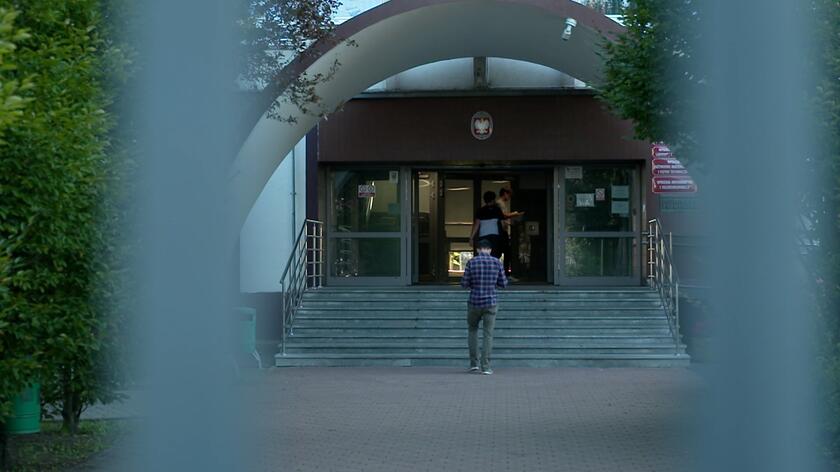 Student reality
The September "student's wallet" report shows that student monthly expenses have increased by PLN 2,300 over seven years. The costs mean that one in five students have considered suspending or dropping out of college. – I have friends who dropped out of college after the first or even second year because they actually had no money. I also dropped out of my first studies during the second year because I did not receive a social scholarship – says Wiktoria Piątek, a student from Warsaw, Warsaw Workers' Initiative Youth Circle.
Patryk did not let his studies get out of his mind. He would like to make a living by painting. – Before coming here, I had a plan to organize my first exhibition by the end of the year, but October proved me wrong, but I would like it to look like this in a few years – he adds.
Main photo source: Renata Kijowska/Fakty TVN