Premium
"These numbers are still bothering us." Should Ukrainian children be obliged to study in Polish schools?
They're learning online, what's the problem? – I hear about thousands of Ukrainian children who have been living in Poland since the outbreak of the war, but do not study here. Well, if they stay here, sooner or later they will have to collide with our education system or the labor market. – And it can be a very unpleasant collision both for them and for us – comment the educators.
I watch her for a moment as she sits propped against a pillow by the large cafe window. He watches videos on his phone, sometimes smiling at them. Every now and then he looks up from his cell phone and glances nervously around. It looks like he's waiting for someone.
It's mid-June, early afternoon.
M. is 14 years old and I meet her at the Spoko Cafe on Kredytowa Street in the center of Warsaw. M finally catches my eye. When he replies with a smile to a smile, I walk over.
– After class already? – I ask.
"I'm on vacation," he replies after a moment's hesitation. And when he sees my face, he adds: – I'm online.
M. came to Poland in March 2022 with her mother and adult sister. They are from the Dnieper. Although they have been living in Warsaw for over a year, M. studies in a Ukrainian school, where holidays are a month longer and start at the beginning of June. She signed up for online lessons there.
But it's not as online as with us during a remote lesson. M. is not usually seen on cams with teachers and friends. "I'm doing tests," he explains.
To put it simply: she has material to learn on a given topic, and then she has to take a quiz and show if she has mastered the topic. From what she says, no one checks if she does it herself.
M. comes every day to the Spoko Cafe clubhouse in the center of Warsaw, which was created with young refugees in mind. He's been there from opening to closing. She is one of the new club members, but since she got here, she spends every day by the cafe window. Except for Mondays, because only then Spoko is closed.
I also met 17-year-old V., who is trying his hand at a Polish trade school.
And a group of other teenagers who said, for example:
– Why should I go to a Polish school if I want to go back to Kiev?
– I don't have any Polish friends here anyway. Why do I need it?
– You can pass for it there, you don't have to try.
– Mom says we'll worry about school after the war.
There are thousands of children like them in Poland. Their parents declare that they do not study in our schools because they continue learning online in Ukraine. However, no one is sure if this is really happening. As experts from the Center for Citizenship Education (CEO) emphasize, everything in this system is based on declarations.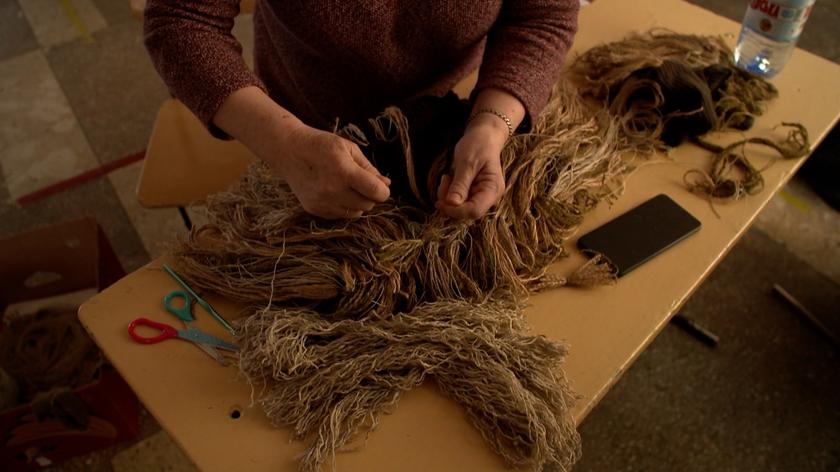 The Polish ministry of education admits that it believes the Ukrainian ministry, which says "they learn with us". And the minister Przemyslaw Czarnek claims that there are no legal grounds to monitor whether young refugees from Ukraine who are not students of a Polish school learn remotely at a Ukrainian school.
The Ukrainian ministry believes in data from its system, where parents register children for remote lessons. But verifying what, if and how they learn is basically impossible. And you have to remember that due to the pandemic COVID-19 for many of them, this is the fourth year of remote learning.
At the beginning of October 2022, there were 192.5 thousand children in Polish schools and kindergartens. children from Ukraine, but at the end of the 2022/2023 school year there were approx. 180,000 children (including about 42,000 in kindergartens). This is not the end of the problems. Because when you look at the PESEL database, which should include all people residing in Poland, it turns out that there are more than twice as many Ukrainians of school and pre-school age.
The fate of people like M. is poorly documented and is of particular concern to educators and NGOs.
– We do not know how many of them do not study at all, but we know that each such story will have long-term consequences for both these children and the society here in Poland – comments Dr. Jędrzej Witkowski from the Center for Citizenship Education.
What could be the consequences and why should it also be a matter for the parents of Polish students?
Who will count them?
Continue reading after logging in
Access premium content free and no ads
or