Today's weather. Monday, September 11, promises to be sunny and clear throughout Poland. During the day we will feel hot, and in some places it will be unpleasantly stuffy. Thermometers will show 25 to 30 degrees Celsius.
Weather for today – Monday 11.09
A sunny, sunny Monday is forecast throughout Poland. The maximum temperature will range from 25 degrees Celsius in Gdańsk Pomerania to 30 degrees C in the Lubuskie Province. There is a light wind blowing from the west.
Biometeorological conditions
During the day, air humidity will reach 40 to 50 percent, the highest of which is expected in northern Poland. We will feel hot throughout the country – it will be especially hot and muggy in the western and partly central regions. Biometeorological conditions will turn out to be neutral.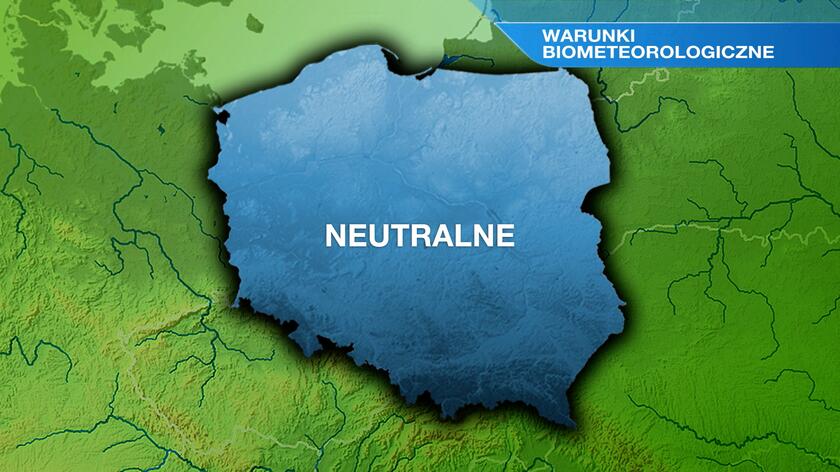 Weather for today – Warsaw
IN in Warsaw A sunny and sunny Monday is forecast. The temperature during the day will increase to 29 degrees C. There will be a weak and variable wind, mainly from the south-west. On the barometers at noon we will see 1001 hPa.
Weather for today – Tricity
Monday in GdanskGdynia and Sopot it looks like it's going to be sunny. Thermometers will show a maximum of 25 degrees Celsius. The wind will be weak and variable, but with predominance of gusts from the north. Barometers will show 1015 hPa at noon.
Weather for today – Poznan
Residents Poznań sunny Monday awaits. Thermometers will show up to 29 degrees C. There will be a slight wind blowing from different directions. At noon, the pressure will reach 1004 hPa.
Weather for today – Wroclaw
On Monday we Wrocław sunny weather will prevail. The maximum temperature will be 29 degrees Celsius. The west wind will be weak. On the barometers we will see 1000 hPa at noon.
Weather for today – Krakow
The sky over Krakow will be sunny on Monday. At the warmest moment of the day, the thermometer will show 28 degrees Celsius. A weak wind will blow from the west. At noon, the barometers will indicate 985 hPa.
Main photo source: Shutterstock