Heavy rains hit central and southern Florida. They led to local floods. In some places the streets turned into raging torrents. More than 125,000 homes and businesses were left without electricity.
The heavy rainfall was associated with a storm system that formed over the Gulf of Mexico. It passed over central and southern Florida on Wednesday and Thursday. It brought heavy rains that led to floods. In 24 hours, 240 liters of water per square meter fell in Miami-Dade County. In the city of Coral Gables, the total rainfall during this time was 193 l/sq m, and in Miami – 125 l/sq m.
Public schools in Broward County were closed Thursday due to severe weather. The day before in Lauderdale Lakes, located in this county, strong gusts of wind toppled a tree and destroyed two cars.
Flooded streets, power outage
At approximately 7 a.m. Thursday, more than 125,000 homes and businesses in Florida were without power, CNN reported. More than half of the outages were in Miami-Dade County.
Some employers gave their employees the day off on Thursday, like Spiro Marchelos, owner of Anglers Beach Cafe. – Revenue will be less, but we have no choice – he said in an interview with CNN. – The weather is violent and people won't come to the beach today. The wind is blowing strongly, it is raining and the streets are flooded, he added.
Footage from the state shows cars traveling on flooded highways and streets.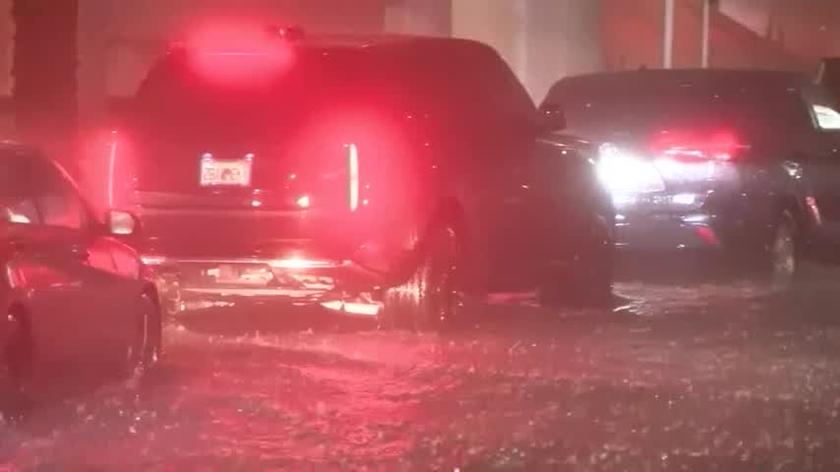 CNN, AP News, nbcnews.com